Easy Healthy Dinners – Kale and Cauliflower Pasta

Sometimes it may seem hard for TALK international students to find the time or the desire at the end of the day to make a healthy, proper meal before going to bed of a night. However if you know some recipes that are quick and easy both to prepare and to cook, this doesn't have to be the case. Here is one of many easy healthy meals you can use to help make yourself a wonderful and healthy dinner that you can enjoy at the end of the day.
Kale and Cauliflower Pasta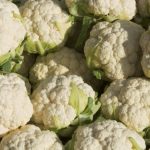 Ingredients
½ tbsp. olive oil
1 clove garlic (minced)
1 serving angel hair pasta
¾ cup cauliflower florets
½ shallot (chopped),
Handful of kale (roughly torn and stems removed)
1 tbsp. grated Parmesan
¼ cup reserved cooking water
Method
Step: 1 – Take a small pot and bring it to the boil for about 5 minutes and place a lid on it.
Step: 2 – Add your pasta to the boiling water along with your cauliflower florets.
Step: 3 – Allow to cook for 3 minutes before removing the cauliflower and placing it into a frying pan.
Step: 4 – Turn the frying pan to medium high heat and add the kale, garlic, shallots, and olive oil. Cover and allow to cook for up to 4 minutes.
Step: 5 – Drain your pasta from the boiling water and let it sit for a few minutes
Step: 6 – Add the cooked pasta to your frying pan, along with your parmesan cheese and reserved cooking water. Toss to combine all your ingredients together.