College Forum

TALK students learning at the TALK English Schools can have the opportunity to interact with other international students in a college chat room. Information exchange on the college chat room can provide the student with a wealth of knowledge and can give them the ability to meet new people sharing the same experience and to learn a lot that they did not even know they needed to know.
What Are College Forums?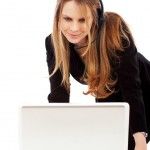 College forums are specially designed interactive websites which allow international students and college students to talk to one another about ideas, advice, or help on particular subjects. Forum such as EnglishForums.com and International Student Forums give international students the ability to express themselves while asking questions or answering other students' questions.
Benefits Of International College Chat Rooms
Using college chat rooms offer a lot of benefits to our International TALK students. These include:
Having the ability to read through comments quickly.
Good search abilities for when you are searching for a specific topic that you want to discuss with others in the chat room.
Starting a trend of your ideas and have others share theirs with you.
Having communication with other students that may have similar interest or advice you can use.
Learning the ability to socialize and communicate with other international students in general
Having the support when you need it.
Having the ability to have access to a rich amount of knowledge when needed.
The Don'ts of College Chat Rooms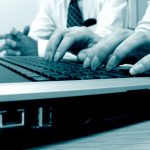 While college chat room forums are fun and generally safe, there are some things you shouldn't do on these sites. Some of these don'ts are:
Don't give out your name and address
Don't give out your credit card details
Don't send money to anyone asking for it and to someone you don't know
Don't be negative and write comments which insult other students in the chat room They have their opinion about a subject, and they, like you, have the right to have it and express it.
Don't share private photos of yourself