College Drinking
In the U.S.A. the drinking age is 21 years and over, and this law is very strictly enforced.
As a TALK student, it is important that you approach your study-abroad college days with a sensible, well-informed and constructive approach.  Your learning does not stop when you step out of the classroom. One of the big lessons that college student learn about is binge drinking.   Binge drinking in college students is, unfortunately, pretty common, and leads to a lot of problems, both health-wise and the negative impact it has on their studies and their lives.  So when it comes to binge drinking it is important for students to know all the facts.
The National Institute on Alcohol Abuse and Alcoholism states that binge-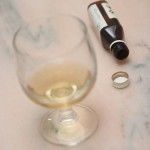 type drinking is when the drinking of alcohol raises the blood alcohol concentration or BAV to .08% grms or higher. For adults, this blood-alcohol ratio is created when the consumption is at or exceeds 5 drinks in men and is at or exceeds 4 or more drinks in women, within a 2-hour timeframe.
Reports from the NIAAA also state that at any one time, approximately 2 out of 5 college students of varying ages – over 40 percent – would have engaged in binge drinking within the past 2 weeks. As a college student, you may class your behavior of drinking as non-binge drinking. You may also believe that this sort of drinking on campus is normal when you attend college or when you are amongst friends. You may think there is nothing to worry about.
The unfortunate fact here is that binge drinking, underage drinking, and general irresponsible drinking can lead to life-changing and unfortunate consequences. Some negative reported outcomes from the NIAAA lists that because of excessive drinking, there is an estimated average of 1,700 college student ( ages 18-24) fatalities per year owing to alcohol-related injuries.
Each year, an additional 696,000 students between 18 – 24 years of age are assaulted by a fellow student who has consumed alcohol. 400,000 students between 18-24 had drinking-related unprotected sex, and 25% of college students reported poor performances in their studies and bad grades due to college-age drinking.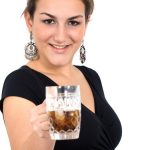 Students Choice
One of the least emphasized and important points about college drinking is that students are able to have their choice of how much alcohol is consumed and when they can consume it. Students, when out partying, need learn to measure their consumption, and to be fully aware of the consequences of drinking that second, or third drink.
If you feel your drinking needs to be curbed, there are resources available for students on campus which can give you the support you need to stop or control your drinking. You can check with your student activities office, campus health center, or student counselor for more information.