Christmas Traditions In America
In the USA, the month of December is marked by Christmas and everything that leads up to Christmas Day on December 25th. As with many holidays, both religious and national, Americans celebrate Christmas with whole-hearted enthusiasm.  It is a highly commercialized season, with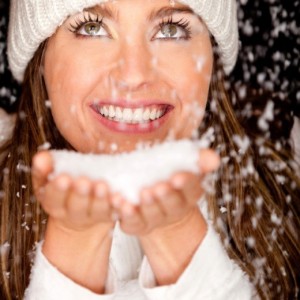 stores playing Christmas songs from November, towns and city's decorating their streets and hosting carolling and other Christmas events throughout the month, and movies and TV shows all getting in the Christmas swing of things.
American Christmas Traditions
Christmas Movies – Watching Christmas movies is a a ritual for many families as they replay old Christmas themed movies such as "It's A Wonderful Life", "A Charlie Brown Christmas", "The Santa Clause", How The Grinch Stole Christmas", "Elf", and "Jingle All The Way".  This list of movies related to Christmas is a long one, so movie marathons are common around Christmas time.
Decorating The Christmas Tree – Selecting and then decorating the Christmas tree is another fun family tradition that many Americans enjoy and make a central party of their Christmas experience. The Christmas tree is a special symbol of the season. The tree is generally decorated with lights, tinsel, baubles and balls, ornaments, candy canes, and garlands.
Gift Giving – The giving of gifts is a tradition that refers to the story of Christ's birth when Magi gave gifts to the baby Jesus. Back then, the gifts were gold, frankincense, and myrrh. Today gifts come in all forms, with a focus on giving the children toys, games and all sorts of novelties in their Christmas stockings. Although many believe that Christmas is overly commercialized, we mostly all appreciate that Christmas is a magical time for children and teaches them about the beauty of giving.
Christmas Cards  This tradition of exchanging Christmas cards, although waning in this era of instant online connecting, is still valued by many, as it allows people to send a Christmas card with special messages of love, fond thoughts and memories and best wishes to friends and family near and far.