Best travel guides and books

When it comes to travelling around the USA on a study abroad program, it is important that you plan ahead so you can make the best of the time and opportunities you have to travel.  For TALK international students looking for a new adventure while studying abroad, here is a guide into some of the best travel guides in the USA.
The Next Exit 2014
The Next Exit 2014 is a comprehensive and highly beneficial directory guide which is known as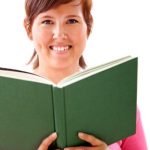 one of the most complete USA interstate highway exit guides available to date. This travel guide includes listings that feature amenities such as food, lodging, gas, shopping, camping, and more. It also features exit-by-exit listings of where each exit is located on any interstate. This travel book also provides a list of the big rig services that are located within 1 mile of most exits and which enable the driver to re-fuel and stock up with whatever they need for the journey. This travel road guide is ideal for those planning a short or long trip.
NYC Basic Tips and Etiquette
NYC Basic Tips and Etiquette is a great book for those who may be looking to travel to New York City for a visit. This NYC travel book is designed to help newbies to understand the unique culture of this great city. This book covers almost everything including answering questions like "What is a bodega", "How do I hail a cab?", "Which way is Uptown?", and so much more! Each of the tips and advice are illustrated in black and white drawings to help with creating a visual map of the city.
The Unofficial Guide to Walt Disney World 2015
The Unofficial Guide to Walk Disney World 2015 is a great travel guide for those who are looking to go to Walt Disney World for some fun in the sun. This travel guide will give you up to date and in-depth information into the new and more and more ultra-type rides and all the discussions and attractions located at this iconic theme park. This book also features a listing of over 200 hotels, and is designed to give a rating on the attractions by age group for added convenience. This travel book is very comprehensive and perfect of anyone traveling to Walt Disney World.