American Holidays

Throughout the year, there are many special traditional American holidays, when friends and family come together to celebrate the occasion and re-affirm their history, their values and beliefs. For any TALK international students who want to participate in these very American celebrations, here are the holidays that really matter!
New Year's Day – January 1
New Year's Day is celebrated in the same way as most other countries celebrate it. This time is to celebrate the beginning of the New Year.
Inauguration Day – January 20
Only occurring every 4 years, Inauguration Day is a celebration of the reinstatement of the remaining or new president into office after an election. If the day happens on Sunday, it will be moved to a Monday.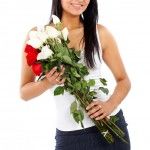 Martin Luther King Jr. Day – 3rd Monday of January
This day is made to remember the life, death and fight for equality of Martin Luther King Jr. This is usually on the 3rd Monday of each January.
Groundhog Day – February 2
Groundhog Day is said to be a day that signifies if there will be a longer winter period. This day states that if a groundhog comes out of a hole in the ground he will decide if spring is here. If he is spooked by a shadow and retreats into his hole, 6 more weeks of winter is still to come!  Very American holiday!
Super Bowl Sunday – 1st Sunday in February
A celebration of professional football in America, when the championship game is played.
Valentine's Day – February 14
Valentine's Day is a romantic holiday when couples come together to give chocolates and flowers to express their love. It is not just American, but Americans do it best!!
Presidents' Day – 3rd Monday in February
The 3rd Monday of every February is to celebrate Presidents Day, in the honor of George Washington's birthday on the 22nd of February.
St. Patrick's Day – March 17
St. Patricks Day is a celebration which reflects the substantial immigrant Irish population in America. It is essentially a religious Irish holiday, where people dress in green and, being Irish, are allowed to gently pinch those who don't.
April fool's Day – April 1
April Fool's day is where you play tricks on people declaring "April Fools", as in many other countries, but again, the Americans love a reason to celebrate and so they do April Fools in style!
Earth Day – April 22
A day where Americans come together and celebrate oceans and earth by doing community service to clean parks of debris, roads, and communities.
(Secretaries' Day) or 'Administrative Professionals' Day' –  this is on the last Wednesday of April.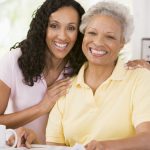 A day where administrators show their appreciation for those who are in secretarial or assisting posts and who help to make the administrators' lives easier at the office.
Nurses' Day – May 6
A day of appreciation and celebration of the nation's nurses, and acknowledgment of their dedication to patients.
National Day of Prayer – 1st Thursday in May
A community of people come together to pray for themselves, their family, and their country.
Mother's Day – Second Sunday in May
Mother's Day celebrates moms across America.
Armed Forces Day
A remembrance, honor, and celebration of soldiers and fighting men and women who fought and for those who died for their country.
Juneteenth (Liberation of Slaves) – June 19
32 of the 50 states recognize this holiday. It celebrates the day when the African American slaves were declared free.
Father's Day – 3rd Sunday in June
A day for celebrating, honouring and acknowledging fathers.
Memorial Day
A rememberance day for all those who sacrificed their lives in wars to defend the freedoms of America.
Independence Day – July 4
This day is a day where Americans celebrate in becoming an independent nation. There are usually parades and fireworks
Parents' Day – 4th Sunday in July
This day celebrates parents.
Friendship Day – First Sunday in August
Friendship day is a day where it is traditional to spend time with a close friend, or  with someone you would like to honor as a friend.
Labor Day – First Monday in September
 This day, which is part of a long week-end, heralds the end of summer, and at the same time honors the labor force and the workers who built a great nation.
Grandparent's Day – Sunday after Labor Day
A celebration of America's grandparents.
Citizenship Day (Constitution Day) – September 17
A day that celebrates and marks the day when the American Constitution was signed.
National Children's Day – 2nd Sunday in October
This is a celebration of children.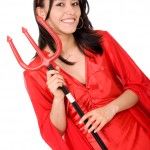 Columbus Day – Second Monday in October
This holiday marks the anniversary of Christopher Columbus discovery of North America. (This is a highly disputed fact, that Columbus discovered America, since there were already people living here. Nonetheless, it remains a National Holiday.)
Bosses' Day – October 16
A celebration of bosses – staff show appreciation.
Sweetest Day – 3rd Saturday in October
A day that asks people to remember and to show kindness to those who are less fortunate.
Mother-in-Law's Day – October 26
A celebration of mothers in law!
Navy Day – October 27
Americans pay tribute to the work and sacrifices of the United States Navy.
Halloween – October 31
Halloween is a big day in American, especially for children who dress up in spooky costumes,  visit all the houses in their neighbourhood, and say "trick or treat". Of course, they usually get the treat which is piles of candy!!!
Veterans' Day – November 11
A celebration to honor soldiers who served in wars for their country.
Thanksgiving – Fourth Thursday in November
A day for thankfulness and remembrance, which commemorates the Pilgrims and Native Americans first Thanksgiving holiday.
Christmas Eve/Christmas Day – December 24-25
A day where Christian families come together to celebrate the birth of Christ.
Kwanzaa – December 26-31
Kwanzaa celebrates the African Americans ancestors and their culture with a week-long celebration.
New Year's Eve – December 31
This marks the last day of the year.