San Francisco Activities
San Francisco is one of the largest cities in California and offers a variety of different activities and attractions that any TALK student can take advantage of while they are in the city to study. Here are just some fascinating activities you can experience when you study at the TALK English Schools San Francisco.
Golden Gate Bay Cruise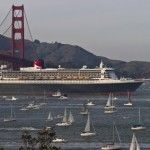 The Golden Gate Bay Cruise is a tour that runs for approximately 1 hour. It is a fully narrated water tour around the San Francisco Bay. On this tour you will have a chance to sail along the San Francisco waterfront, go around Alcatraz island, take in the beautiful city skyline, and then cruise under the Golden Gate Bridge. The first departure time is 10am at Pier 43 1/2; at Fisherman's Wharf and the cruise then departs between 8-14 times a day. Prices range from $26-$30 per adult. Bookings should be made in advance to secure your place.
Yosemite in a Day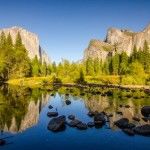 For TALK students who may have a few days off from study, the Yosemite in a Day tour takes you on a journey to the home of the mule deer, the Ponderosa Pine, and the American black bear. The Yosemite National Park tour is a full day tour with a duration of 14 hours. Run by Motorcoach, the tour costs from $146-$170 per person. This tour offers many sightseeing opportunities and departs from 7am at PIER 41, San Francisco, CA 94133.
25-Minute Golden Gate Seaplane Tour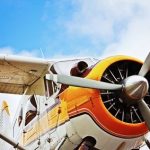 The Golden Gate Seaplane Tour is a fun experience for those who don't mind heights. This tour runs for about 25 minutes, and allows TALK students to see the breathtaking views that San Francisco has to offer. On the tour you will see the Golden Gate Bridge, Alcatraz, Northern California Coastline, Muir Woods, and more! Located at 242 Redwood Hwy, Mill Valley, CA 94941, this tour generally costs between $170-$190 per person. The seaplane seats 2 people at a time.
Vista Helicopter Tour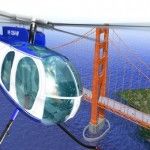 The Vista Helicopter Tour is a 15 to 25 minute tour that shows the highlights of San Francisco. This helicopter tour flies daily and offers you the chance to see a different angle of the Golden Gate Bridge, Alcatraz, the Bay Bridge, and many more attractions. Tours are narrated by the knowledgeable pilots who give you in-depth information and insight into the many sights you will see. Departure is at 10:30am, 1pm and 3.30pm. Prices range from $180-$195 per person with a 2 person minimum requirement limit.