Attractions in San Francisco for Budget Conscious Students

For any TALK student on a budget, there are some great attractions in San Francisco which are suitable for students who are watching their expenses. Without spending too much, you can experience some fascinating and charming attractions that will make your day just that extra special without breaking the bank.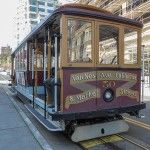 Cable Cars
The San Francisco cable cars are iconic and affordable cars that take you for a ride around the city without costing you too much. For between $6-$8, students can enjoy sitting back and watching as the city moves by them at a steady pace. When you're done riding on the cable cars you can stop by the San Francisco Cable Car Museum to learn more about this moving National Historic Landmark. Within the Cable Car Barn and Powerhouse, you can see the winding cable machinery which is able to reel up to 11 miles of steel at a pace of 9½ miles per hour. Students can also experience and see the antique cable cars which are on display, including the very first one that was originally invented by Andrew Hallidie, and which dates back to 1873. Admission to the museum is free and it is located at 1201 Mason St, San Francisco, CA 94108, United States
The Presidio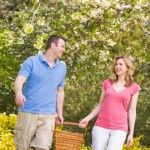 The Presidio is a former military outpost which over the ages has been under the control of Mexican, Spanish, and American governments since 1776. Situated on 1,491 acres of adjacent land next to the Golden Gate Bridge, The Presidio features some of the best views in the city and offers free and fun activities that include bike paths, hiking trails, picnic sites, and exhibits of military artefacts.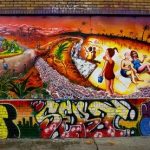 Murals Galore
The home of public art, San Francisco shows its artistic side with an inventory of murals which are truly breathtaking. The Coit Tower shows famous murals which were originally completed throughout the 1930s and were a part of the first New Deal program for upcoming artists. The Rincon Annex Post Office murals were painted by Anton Regregier at the end of World War II and depict a stylized history of San Francisco. The Mission District is the epicentre for murals where Clarion Alley and Balmy Alley have been transformed into canvases for public art since the 1970s. The Diego Rivera murals are located in City College, City Club, and the San Francisco Art Institute. Free tours are available with city guides of many murals throughout the year.