Things To Do In Miami
Miami is a beautiful, bustling city at the southern tip of Florida. Miami is associated with fabulous nightlife and entertainment, but it also boasts first-class museums, an oceanarium, zoos, water sport activities and cruise ships galore. For Miami students of TALK who are looking for things to do in and around the city, there is so much on offer. Here are just some of the things to do in Miami when visiting or studying.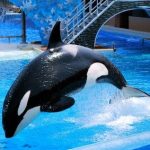 Miami Sea Aquarium
The Miami Sea Aquarium makes for a great day out. The Sea Aquarium is located on the island of Virginia Key in Biscayne Bay, and consists of a large 38-acre oceanarium. Founded in 1955, this is one of the oldest oceanariums in the USA, the Miami Sea Aquarium gives visitors a chance to have close up encounters with dolphins. There is a range of shows daily featuring dolphins, sea lions, and even a killer whale. You can also go on a reef adventure tour or more in-depth tour of the Aquarium with their trained professionals where you will see and learn about other marine life such as sharks, exotic tropical fish, manatees, birds, crocodiles, and stingrays.
Miami Art Museum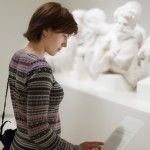 The Miami Art Museum is a contemporary art museum located in downtown Miami in Florida. The Perez Art Museum Miami was founded in 1984 and was renamed Miami Art Museum in 1996. This museum boasts an impressive collection of paintings, sculptures and other works by famous artists including Simon Starling, Monika Sosnowska, Shahzia Sikander and many internationally renowned Latin American artists. Look for new and upcoming exhibitions, as the museum always has something visually fresh and exciting to offer.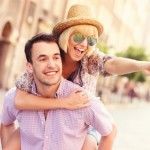 Coral Castle
Coral Castle is a uniquely created stone structure built by a man called Edward Leedskalnin as a secret project between1923 and 1951. He single-handedly carved over 1,100 tons of coral rock and the effect is both alluring and mysterious. Audio tours of the castle are available in English, German, French, and Spanish. There are also guided tours available.  Features of this castle include a Polaris telescope, functioning rocking chairs, and a 9-ton gate that can be moved with a finger's touch! Some of the stones are delicately carved into a range of shapes including chairs and tables. A fascinating place to visit for any Miami TALK student looking for something to do in Miami, the Coral Castle is located at 28655 S Dixie Highway, Miami, FL 33033 USA.