Motels in Miami For TALK English Schools Students

Miami is located in south-east Florida on the Atlantic coast and is the 42nd largest city in the USA.  For students who also want to be tourists TALK English Schools, Miami is just the perfect location. As a tourist destination, Miami is full of hotels, guest-houses and many motels to cater to your living requirements for short or long stays. Here are some of the best motels in Miami that you can that would add just the right flavor to your stay and study time.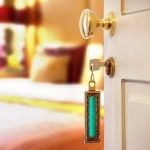 Motel Bianco
Motel Bianco is located in Miami's heart of the Modern Design District. It was renovated in 2009 and combines trendy interior ambiance and decor with classic 50-s era American drive-up motel architecture. Motel Bianco is located in a thriving neighbourhood with plenty of interesting shopping restaurants close by. It provides comfortable, modern and affordable accommodations for all visitors and is a fully-gated property with 24-hour security for added safety during your stay.
Address: 5255 Biscayne Blvd Miami Fl 33137.
305-751-8696
Motel Blu is located only a few minutes from Miami downtown, Miami beaches, and Interstate 95. Each of the guest rooms offer cable and satellite television with all premium channels, high speed internet access, and that Miami 'boutique' motel feel. The property has air conditioning throughout the building, a modern reception and lobby area, friendly staff, a 4 star waterfront restaurant, convenient parking facilities, and outdoor pool with sun-decks.
Address: 7700 Biscayne Blvd Miami, Florida 33138, USA.
Phone: 305 757 8451
Motel 6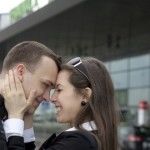 Centrally located, Motel 6 is near Miami International Airport, making it very convenient for students flying in from abroad. . Motel 6 is also located close to the Parrot Jungle and Gardens, Tahiti Beach, and Miami River. This motel is a non-smoking property peopled by very friendly and helpful staff. The rooms are efficiently furnished with a modern look and with free Wi-Fi, local calls morning coffee and expanded cable TV service. With all that, Motel 6 is a real deal! Pets are allowed under strict guidelines.
Address: 7330 NW 36th Street 826 and Northwest 36th Street Miami FL 33166.
Phone: (305) 592-5440
Shaliar Motel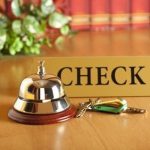 The Shaliar Motel is located in the Miami Modern MiMo district and situated minutes away from the famous Miami Art and Design Center. Renovated in 2013, this motel consists of 50 fully air conditioned guest rooms that are simply but comfortably furnished. The motel is open 24 hours a day, 7 days a week. Daily tariff includes Wi-Fi, a small refrigerator, cable TV, continental breakfast, iron, and free parking on the site.  Each room, with its private entrance, leads out to open community balconies, but have
6200 Biscayne Blvd. Miami, FL 33138
(305) 751-0345