Miami Zoo
Zoos around the world are both for purposes of educating and entertaining the public about the rare, endangered and exotic animal, bird and reptile species that inhabit our planet. The Miami Metrozoo is a world-class zoo, and well worth a visit by students of TALK English School in Florida.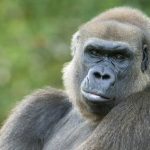 Miami Zoo (Metrozoo)
Located at 12400 SW 152nd St, Miami, FL 33177, United States, the Miami Zoo (also known as the Metrozoo) offers our TALK students the sights and sounds  of over 700 wild animals in a subtropical cage-less environment. The zoo features a set of enclosures which mimics the particular animal species natural habitat, giving the visitor a sense of being on safari.
The large size of the open exhibits allow visitors to have a close, yet safe, experience of the animals. There are about 300 developed acres on a parcel of land that measures 740 acres. Metrozoo is one of the only zoos in the USA which is located in a subtropical climate, thus enabling the zoo to house tropical mammals, birds and other species that cannot exist in many of the other major zoos in the more temperate parts of the U.S.A.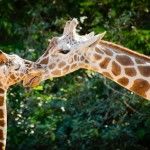 Miami Zoo Animals and Treks
Throughout the zoo there are different country or regional "treks" that take you on a journey to see the animals that inhabit these climatic zones….. take a hike through Asia to see Komodo Dragons, Asian River otters, and Bengal tigers! The African Plains section gives you an up-close look at the zebras, giraffes, and lions, while the Australian hike gives you a chance to see kangaroos, koalas, and wallabies. Because of the large diversity of animals and areas of the zoo, be prepared to take the whole day to walk your way through it.
Cost Of Metrozoo
The Metrozoo or Miami zoo is open throughout the week including holidays and entrance fees range from $15 to $20 for adults for a one-day pass. If there are openings on the day, students take part in a program where you have a (guided) encounter and spend time with one or a few of the zoo's animals.