How to Find Affordable Vacation Packages to Miami

Vacationing in Miami is a great way to relax and unwind, and to see what the city has to offer before enrolling in TALK English School in Miami. The way to vacation for a student on a budget is to research and book your own trip, or to find those vacation packages to Miami that are tailored for someone on a budget. Here are some ways you can create your very own vacation package when visiting Miami for pleasure or study.
BUDGET
Setting yourself a budget to work within is always the best place to start. Once you have worked out the maximum amount you are willing to spend then you can work to making your very own vacation package for your trip to the Sunshine State.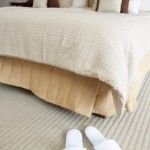 ACCOMMODATION
Accommodation is one of the biggest expenses when traveling. Before you choose your accommodation, research the accommodation options for their location, their rates and their reviews to get an idea of what your money buys you. Some sites that are great for comparing accommodation options include tripadvisor.com. Here you will get honest reviews from past guests who have stayed at anything from hotels and motels to resorts, guest houses and rental apartments.
FLIGHTS
Depending on your departure city, airfares to Miami vary from very reasonable to quite expensive. Distance and the class of ticket are what determine cost of airfares, mostly. When choosing a flight, look at different airlines which fly to your intended destination, look for special offers to that destination and consider flying on days which a generally less expensive, like week-days. It is important to compare the different all the different options. A travel agent can help you but if you want to do it alone there are plenty of good online travel sites which give your comparisons of fares by airline, etc. Try sites such as travel.com. It is always best to book a return flight to ensure that you actually have a seat on the plane at the time you want to go home!
EATING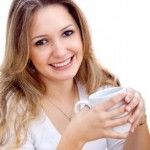 No matter where you travel, you need food! For any TALK student when travelling for a vacation to Miami is it important you set enough money aside for food. If you plan on eating out each day you may require more money than cooking in your accommodation's kitchen. Buying a week's worth of groceries on your stay may be a lot cheaper than buying a meal at a restaurant, so it is best to research and work this out before you leave to ensure you have plenty of money.
ATTRACTIONS/TOURS
Depending on the length of time you are staying in the city to study and play, you will have to choose some attractions to see and give others a miss. There are a few places you really need to see in Miami, and for those it is a good idea to pre-book your tickets before you travel to the city, as you will probably pay less for these tickets plus you will ensure that you visit these places or attend these events. Another money saving option when you visit attractions in Miami is the Go Miami Card. This card is a multi-attraction pass which you can add the attractions you want to visit during your stay and use at the gate for discounted entry prices.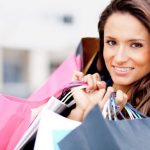 This is great if you are working with a budget and want in advance to know the total cost of your sightseeing plans.
SPENDING
When you work out our budget, it is also a good idea to have some excess dollars available for emergency purposes. Having an extra few hundred dollars can be helpful especially when you want to shop, for unforeseen emergency purchases, or if that gorgeous item of clothing is somewhat more expensive than you had hoped.