Why Fort Lauderdale Is A Great Place To Study
Fort Lauderdale is a fantastic place for international students to stay, as students who choose this city in which to learn English abroad will discover. TALK English Schools – Fort Lauderdale enables students to reach their full potential and successfully open new doors for them when looking to travel or work in countries where English is the primary language. The TALK English Schools – Fort Lauderdale offers students tuition which incorporates the latest methods of teaching English available, and which guarantees that students graduate with a proficiency and skill in English that they need to succeed in life. There are many reasons why Fort Lauderdale is a great place to study for any international student.
Professional Teachers and Staff
Teachers and staff at the TALK English Schools – Fort Lauderdale are professionally trained to understand their students' needs and expectations and help them achieve their objectives to read, write and speak fluent English. Each of the classes, including the General English Full Term Program, are taught with the most up-to-date methods of teaching available and provide a fun and interactive approach that keeps all students interested in learning the new language engaged and enthusiastic, rather than bored. All of the staff at the TALK English Schools – Fort Lauderdale are helpful, friendly and knowledgeable about their school as well as the amenities, entertainment and services in the surrounding area. They are always happy to help students with any issues they may be having.
Community
The Fort Lauderdale community is one of very diverse cultures and friendly local inhabitants, and this is what the students are sure to enjoy and appreciate when visiting and studying in this city. International students, when studying in Fort Lauderdale, will find the city very accommodating to the needs of tourists, providing the visitor with their many cuisine options, multiple attractions, both indoors and out, and friendly people. When a student becomes a part of the TALK community, they become a part of the family, and students studying at the TALK English Schools – Fort Lauderdale  will be able to make new and lasting friendships that will go on for many years to come.
Education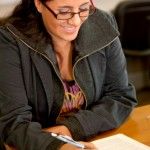 A good education can help any international student succeed in their dreams, and by attending the TALK English Schools in Fort Lauderdale, students will have the ability to advance in their careers and develop maturity and cultural understanding that go with adding a new language to their skill-set. When you learn English at TALK you will have the chance of living, working, or traveling to many English speaking countries, and by educating yourself to read, write, and speak English fluently, many instances both in your workplace and in your leisure time are made easier.
Attractions
Home to endless amounts of attractions, Fort Lauderdale promises any student the fun downtime they need away from their study. Fort Lauderdale features many attractions and sightseeing options including the Museum Of Discovery and Science, South Beach, Swap Shop, Hugh Taylor Birch State Park, and more wondrous places to visit. Catering to millions of tourist and visitors each and every year, Fort Lauderdale is a great place to study English for any student traveling abroad.