Things To Do In Fort Lauderdale

Fort Lauderdale is a city in Florida which is located on the Atlantic Coast just 23 miles away from Miami. Known as the Venice of America, there are many attractions in Fort Lauderdale that can give you a wonderful day out away from your study at TALK English Schools. With Fort Lauderdale weather always in fine form, here are just some of the things to do in Fort Lauderdale while on the study trip.
Museum Of Discovery and Science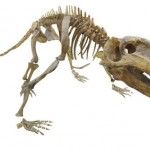 The Museum Of Discovery and Science is a fascinating place to visit for students who are interested in science. The museum is located at 401 SW Second Street, Fort Lauderdale FL 33312, and is home to amazing exhibitions including Runway To Rockets, Living In The Everglades, Powerful You, Mineral Rocks, The Bone Yard, Aviation Center, and the new 34,000ft expansion called the Eco-Discovery Centre. The AutoNation IMAX Theater is open throughout the year and shows cutting edge nature and exploration movies and documentaries, mostly in 3D. The Museum Of Science and Discovery is open from 10am to 5pm Monday-Saturday and 12pm to 6pm Sundays. Entrance fees are between $14.00-$16.00 and the IMAX Theater ticket vary depending on the show that is featuring.
Museum of Discovery and Science
954-467-MODS
AutoNation® IMAX® Theatre
954-463-IMAX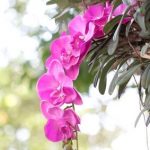 Bonnet House Museum and Gardens

The Bonnet House Museum and Gardens is a 1920 house located in South Florida on oceanfront land. The house sits on 35 acres
and is located at 900 North Birch Road, Fort Lauderdale, FL 33304. The main house is filled with a collection of personal treasures and fine art pieces that were owned by the Birch/Bartlett families. On this tour,is ies. Upon your t travelsis featuring.ese places or attend these eventsw. alone there are plenty of good online travel si you walk in the footsteps of early European settlers, shipwrecked sailors, and ancient Tequesta Indians once roamed. The gardens are home to the finest collection of orchids in the USA, and also houses rich wildlife from majestic swans, playful monkeys, an occasional manatee, and wading birds. Bonnet house is open all year round from 9.00am to 4.00pm Tuesday-Sunday. Phone: (954) 563-5393 for more details.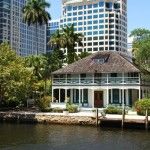 Stranahan House
The Stranahan House is a 1901 built home which was credited to Frank and Ivy Cromartie Stranahan. It is the oldest surviving structure situated in Broward County, and has served various different functions throughout the years from the Stranahan's home, the town hall, the post office, and a trading post. The house itself has a wood-frame vernacular structure with large wide porches that capture the view of the New River. A guided tour is provided daily and lasts up to 1 hour. Tours include River Ghost Tours, educational and group tours, and Victorian Christmas tours held in December. Admission is from $12 – $14. Address: 335 Southeast 6th Avenue in Fort Lauderdale.