Fort Lauderdale Attractions
A city on the Atlantic coastline, Fort Lauderdale offers many opportunities for TALK students when visiting in order to study in this city. There are many Fort Lauderdale attractions available that can entertain you throughout your period of stay. Fort Lauderdale offers a fun filled experience for the international traveler. Here are just some Fort Lauderdale activities you can experience when you are a student of TALK English School Fort Lauderdale.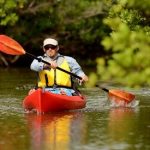 Hugh Taylor Birch Park
The Hugh Taylor Birch Park is a tropical oasis with many fun hiking and water-themed activities on offer when you take a break away from studying. The park is located at 3109 E. Sunrise Boulevard, Fort Lauderdale FL 33304 and is only a short walk from condominiums and beachside shops. People visiting the park can enjoy beaches, bicycling, camping, canoeing, kayaking, fishing, natural trails, hiking, swimming, picnicking, wildlife viewing and tours. Tours include the ranger-guided walks and the Full Moon Mangrove Tour. For more information contact (954) 564-4521.
Museum of Art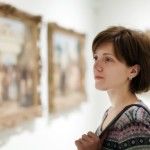 The Museum of Art is home to a variety of interesting and critically acclaimed art exhibitions. The museum also provides scheduled events including art workshops, lectures, art classes, performances and concerts that provide a great break from studying.  When you visit, enjoy the bookstore, the free Wi-Fi, and the delightful museum café. The museum's galleries are open from 11am to 5pm from Tuesday to Saturday, and on Sunday from 12pm to 5pm. Admission fees are between $10-$12. The Museum Of Art is located at 1 E Las Olas Blvd, Fort Lauderdale, FL 33301. Contact details: +1 954-525-5500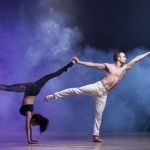 Parker Playhouse
Opened on February 6th, 1967, the Parker Playhouse at Holiday Park in Fort Lauderdale is a major performing arts venue build in a neo-classical style.  This playhouse was one of Fort Lauderdale's first venues for performing arts. It seat 1,167 persons, and is a fully equipped theatre which hosts a variety of traveling shows and performances, including many Broadway shows from New York. Check to see when performances are scheduled.  Prices of tickets will vary.  The Parker Playhouse is located at 707 NE 8th St, Fort Lauderdale, FL 33304, United States. To contact the Playhouse about shows phone +1 954-462-0222.