Fort Lauderdale Activities
When studying in Fort Lauderdale, there are many different activities for any TALK student to enjoy on their day away from study. Whether you're by yourself or with friends, here are some enjoyable Fort Lauderdale activities you can do when you take time off from studying English in the city of Fort Lauderdale.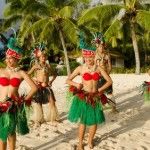 Mai-Kai Polynesian Restaurant Dinner Show
The Mai-Kai Polynesian Dinner Show and Restaurant is a unique and inspiring dinner show which takes you back in time and around the world to experience a culture from long ago. Made as a replica of a Polynesian village, the restaurant features a classic tiki bar from the 50's and 60's era and serves some of the best food in Fort Lauderdale. It also features a thatch roof, tiki torches, and a wooden plank bridge at the entrance. While enjoying your meal, TALK students can watch some of the traditional shows with dancers in traditional Polynesian costume bearing spinning fire touches which they whirl and throw as they dance. Located between Commercial Blvd and Oakland Park Blvd at 3599 N. Federal Highway, Fort Lauderdale, the opening hours are from Tuesdays through Friday from 5 pm, on Saturday from 4.30pm and on Sunday from 4 pm. For more information please contact (954) 563-3272.
Fort Lauderdale Parasail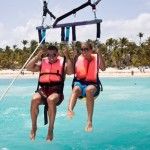 Fort Lauderdale Parasail is an exciting and thrilling activity our TALK students can attempt when studying in Fort Lauderdale. It's loads of fun parasailing over the water, as you are harnessed to the back of a speeding boat, either solo or with one or two companions.  This experience also offers 3 different height options from which to parasail – are 600ft, 800ft or 1000ft. The fun, friendly guides are very experienced and prep you thoroughly before your parasail adventure. These guides are also licensed by the US Coast Guard. Located at 1005 Seabreeze Blvd, Fort Lauderdale FL 33316, Fort Lauderdale Parasail is perfect for any thrill seekers. To reserve your spot contact 954-462-7266. Prices range from $70-$100 depending on the flying height.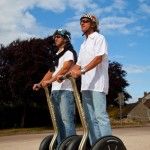 Hollywood Beach Night Segway Tour
The Hollywood Beach Night Segway Tour is a fun night out for any TALK student to see the sights of Hollywood, a city which neighbors Fort Lauderdale, at night. This tour explores the city's beachfront on a Segway. Your ride takes you down the scenic and spacious Hollywood Beach Boardwalk and Hollywood North Beach Park, as you learn about the history of Hollywood Beach. Your local tour guide that will customize your route based on your interests and your group's skill set. Each tour offers a training session and all safety equipment. At the end of the tour, a complimentary ice-cream awaits you! For more information contact 954-804-0253.