Tour Attractions in Atlanta GA

Students of TALK English Schools can take the time between study to experience a side of Atlanta that is fun and interesting. There are many tourist attractions in Atlanta, GA that students can experience to help them relax and unwind from a hard day or week of study.
Atlanta Zombie Film Locations Tour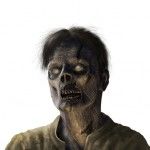 The Atlanta Zombie Film Locations Tour is a fun and thrilling tour which takes you into the world of Zombies by way of film sets that have been built for various Zombie movies or TV shows. This film tour allows you to choose between 2 tours, including: Part 1 – Atlanta Big Zombie Tour, and Part 2 – Coweta County Big Zombie Tour. The tours take you on a journey to the locations and sets where the TV show 'The Walking Dead' and the comedy hit film 'Zombieland' were filmed. Your knowledgeable guide has played the role of a zombie walker in one of these productions. The tour takes you to visit the Woodbury Town Hall building and Zombie Arena, and it finishes up the tour with a fun and exciting Zombie trivia game where you can text your Zombie knowledge and win cool prizes. Zombie Tour Part 1 departs at Castleberry Hill District and Zombie Tour Part 2 departs from Maguire Irish Pub. Departure times are at 10am and 2pm. The duration of the tour is 3 hours. Prices range from $70-$90.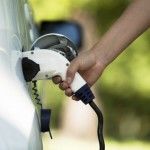 Atlanta City Tour by Electric Car
The Atlanta City Tour by Electric Car is a great tour for any TALK student who wants to enjoy a comfortable and relaxing sightseeing tour of the Atlanta that does not entail walking. The tour's knowledgeable guide chauffeurs you around in a group of up to 5 people at a time in an eco-friendly electric car. This tour allows you to explore the neighbourhoods of Old Fourth Ward, Midtown, Downtown, and Inman Park. On your travels you will see the civil rights monuments like Martin Luther King Jr. National Historic Site, along with highlights that include the Georgia Institute of Technology, Centennial Olympic Park, and the World of Coca-Cola Museum. The tour runs for 90 minutes at a time, with a minimum age requirement of 8 years old. During the tour there will be no bathroom stops. Departure point is from the Doubletree Hotel. Prices from $30-$50
CNN Atlanta Studio Tour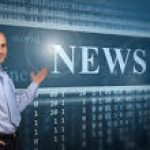 The CNN Atlanta Studio Tour is a fascinating tour which takes you to the Atlanta headquarters of the first all-news television network in America, CNN. This tour is a guided 55 minute tour which takes you behind the scenes to see how television news is written, produced and broadcasted to millions of viewers worldwide. Toward the end you can have a souvenir photo taken behind the anchor desk at CNN. There are shops and restaurants along the way that you can explore before and after your tour. Departure point is at One CNN Center with tours departing every 10 minutes from 9am to 5pm. Elevator assisted tours are available. Prices are from $15-$30.