Atlanta Tourist Attractions For TALK Students

Students visiting the Atlanta TALK English Schools can expect to enjoy a busy sightseeing time4 in this magnificent city which is home to so many unique landmarks, activities and attractions. Here are just some of Atlanta tourist attractions you can attend when studying in and visiting the capital of the state of Georgia.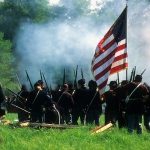 Atlanta History Center
The Atlanta History Center an interesting centre to visit where you can explore Georgia's past. Situated on 33 acres and located at historic Buckhead, the Atlanta History Center contains award-winning exhibitions including the Civil War Exhibition, the 1928 Swan House, the 1860's Smith House, the Kenan Research Center, the Centennial Olympic Games Museum, all spread over  22 acres of historic gardens and trails. The admission ticket includes tours to the Margaret Mitchell House, birthplace of Gone with the Wind, which is located just five miles away. The center is open from 10am to 5.30pm from Monday to Saturday, and from 12pm – 5.30pm on Sunday. Ticket prices range from $16.00-$18.00 per adult.
The Six Flags Over Georgia is a thrilling theme park situated on 290 acres located at 275 Riverside Pkwy SW, Austell, GA 30168, USA. The theme park contains a number of fun rides and entertaining – sometimes extreme sporting – activities, including extreme roller coasters, fast-dropping rides, sky diving, and water rides. The park also features shopping, dining, special events, water parks, Looney Toons entertainment, extreme karaoke and more exciting attractions. The park is open daily from 10:30am to 9pm. Tickets range from $50-$70, with multiple option choices available.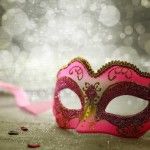 Variety Playhouse
The Variety Playhouse is a fascinating and fun music venue located in the Little Five Points neighbourhood of Atlanta. Situated at 1099 Euclid Ave NE, Atlanta, GA 30307, this venue hosts live variety music acts throughout the year offering performances of all types of musical genres including country, folk, rock, jazz, bluegrass, blues, and world music. The building itself was designed around World War-11, and has modern art-deco elements in its style. Ticket prices vary according to the show. The box office is open daily from 12pm to 6pm.
The Hindu Temple Of Atlanta is a fascinating and enriching experience for anyone to visit. It is located at 5851 Hwy 85 Riverdale, GA 30274, and was originally built in 1990. Its traditional south Indian style can be appreciated in both of the Temple's magnificent complexes that are filled with elaborate decor and breathtakingly beautiful shrines. The Temple is, according to Hindu belief, the home to the Hindu God Venkateswara. There are no restrictions about entering the Temple, whatever your religion or beliefs, however. The Temple kitchen offers the most amazing tasting traditional Indian food in its restaurant.  In addition, every Sunday morning at 12 midday, you can participate in the Temple's free yoga session.