On-campus Housing

For TALK students studying abroad, international dorms are a great accommodation option. When you live in a foreign dorm you get the chance to know and interact with many other international students from all over the world. During this time you will enjoy an exchange of ideas, share mutual experiences and observations as international students and generally have a very interesting and valuable experience.
What are Dorms or Dormitories?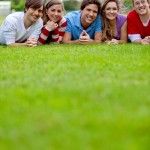 Student dorms are specially designed large housing facilities which are owned by the school for student use. Most ESL schools make such housing options available for students studying abroad. They are popular with most students because they are not as expensive as apartment housing. Depending on availability you may be able to have a private dorm, otherwise you will be expected to share. Common facilities that students can access are television lounges, laundry machines, and the internet. Some dorms have kitchens available for students who would prefer to cook their own food.
Benefits of Dorms
Dorms provide many students with a great range of benefits that you can experience. These include:
Gaining a greater sense of responsibility and independence than you could by staying with a host family
Having interaction with students from all walks of life, countries, cultures and ethnicities
Having the freedom to come and go as you please without having to consider the needs and rules of a host family. (School rules and regulations may apply).
Gaining access to the campus cafeteria for meals or having the ability to prepare your own meals.
Challenges of On-Campus Housing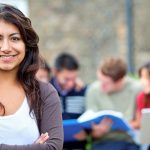 Although living in a student dorm can be fun, there may be a few challenges along the way. Some of these include:
Dealing with homesickness
Finding people who speak English for practice purposes (depending on the school and international student numbers).
Becoming independent if you are used to having other do things for you.
Dietary Concerns
If for cultural, personal, or religious reasons you don't eat a certain type of food, you can contact your administrator before you leave to enquire about and arrange specific meal options.