The New Pumpkin Spice Oreos
As fall approaches each year, the CEO's and bosses of food manufacturers meet to discuss new kinds of edible products that they can use to inject the tasty artificial pumpkin spice flavour that has grown popular this time of the year.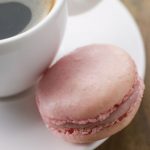 Over the years there have been many different pumpkin infused products. Flavor scientists have introduced pumpkin spice seltzers, pumpkin spice pringles, and pumpkin spice gum to our supermarket shelves. Recently, Nabisco made their mark with the pumpkin spice trend with the introduction of Pumpkin Spice Oreo.
The editors at HuffPost Taste, needless to say, were partially sceptical after receiving an Oreo sample to try for themselves. They wondered why there would be a reason to tamper with a deliciously and original iconic Oreo, especially with the inside crème filling appearing to be off on color. Although, after lifting the seal, customers were surprised to see that the orange filling within wasn't as it was advertised but it was a pleasantly much more darker color with a pumpkin tint that would be found in nature.
The editors commented that upon opening the packet that the spice part of the filling "Smells like a candle!". For customers this is true, the package clearly smelt of a distinctive and pleasurable cinnamon scent. Fortunately the taste of the cookie wasn't overpowered by the smell of the cookie. Our editors were delighted, however, the cookies themselves lacked the taste of actual pumpkin. "They taste more gingerbready than pumpkin pie, but I'm OK with that," one editor said. "The smell was way stronger than the taste," said another. "It's not too sweet, and the pumpkin flavors are mild, not overpowering at all."
With a familiar appearance to what the editors have eaten in the past, they did comment that the crème-filling was definitely less familiar but had a sweet in-attributable flavor to it. While these Oreos smell and look different from the traditional black and white Oreo, they still performed well on the market. When the Oreos are twisted open, like the traditional Oreo, the crème filling sticks to one side while the inner-cookie grit imprints on the softer filling surface making them a tasty treat this fall season.