Fall Recipes That You Will Love #2

With the turnover of the fall season, there are some new and amazing flavors to be had that any TALK student can enjoy. With this fabulous recipe you can easily taste some of the flavors of what the fall season has to offer while easily making it yourself in the comfort of your own home around your study period. Here are 2 great fall recipes that you can make.
Apple Pie Grilled Cheese Sandwich
An Apple Pie Grilled Cheese Sandwich is a great way to fill any hunger cravings this fall season. Here is how you make it.
Ingredients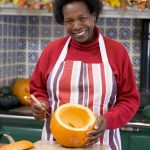 1 tablespoon butter
1 dash of cinnamon
1 tablespoon brown sugar
2 thick slices of cheddar cheese
1 apple (peeled, cored and sliced)
1 tablespoon butter
2 slices of good bread
Serving: Makes 1 Sandwich
Method
Take a non-stick pan and melt butter in it.
Add cinnamon and sugar to your pan and cook it until it is bubbly.
Add the apples to the mix and sauté for about 5 minutes until they are tender.
Place together and assemble the sandwich before grilling it until it is golden brown on both sides of the sandwich. Cooking should be between 2-4 minutes per side.
Pumpkin Pie Cheesecake
Pumpkin pie cheesecake makes for a great dessert for any student. Here is how you can make this tasty treat all for yourself.
Ingredients
2 cups gingersnap cookie crumbs
1/4 teaspoon ground ginger
1/3 cup sugar
3 (8 ounce) packages cream cheese
6 tablespoons butter (melted)
1 cup brown sugar
3 eggs (slightly beaten)
1 teaspoon vanilla
1 cup pumpkin puree
1/2 teaspoon ground ginger
1 teaspoon ground cinnamon
1/4 teaspoon ground nutmeg
1/4 teaspoon ground cloves
Method
Mix the sugar, ginger, gingersnap cookie crumbs, and butter together before pressing them into the bottom of a 9 inch spring pan as well as 1 inch up the sides.
Preheat the oven to 350F and bake the crust for 5 minutes before setting it aside.
Cream the cream cheese.
Take the eggs and mix them one at a time before adding the pumpkin puree, sugar, spices and vanilla together.
Take your spring form pan and pour the mixture into it ready for baking.
Preheat the oven to 350F and bake your mixture for about 60-70 minutes.
Once done let it cool down completely.
Place the cheese cake in the fridge and let it chill overnight.