Places To Visit In Atlanta

Atlanta, Georgia has an amazing array of entertaining, fascinating sightseeing areas that Atlanta students of TALK can visit. While studying in Atlanta, TALK students would really enjoy the opportunities out there through which they can learn about this thriving, historic city, its communities, and its future and past. Here are some of the places to visit in Atlanta, this great metropolis of the American South: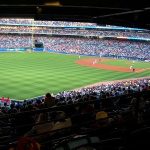 Turner Field
For any TALK student who also happens to be a baseball fan, the Turner Field in Atlanta is an iconic baseball venue in America. This baseball park has served as the home of the Atlanta Braves of the Major League Baseball since 1997. If you're in town when there is a game one, be sure to pay Turner Field a visit, and not only watch a game but look around you – it's full of interesting glimpses into this great American sport.
Architecturally stunning and historically significant, the Georgia State Capitol is located in Atlanta. A 5-acre property and the focus of Georgia's state government institutions, the Capitol is part of the National Register of Historic Places and therefore a National Historic Landmark. The current building was erected on the site where the Atlanta City Hall and the Fulton County Courthouse formerly existed. The Georgia State Capitol in Atlanta is a great archive of the history and politics of this powerful southern state.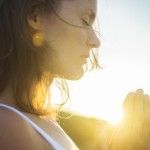 Peachtree Presbyterian Church
The Peachtree Presbyterian Church is a mega-church which is located in Atlanta, Georgia USA.  It is the largest church of the Presbyterian Church (USA) with nearly 7,000 members. Located in the Buckhead area of Atlanta, the church campus covers 26 acres (110,000 m2).By 1992 the church had the largest Presbyterian congregation in the USA. It first began as a Sunday school for the young children and has since grown. Atlanta students of TALK fill find the experience of participating in a service or just being in the mega-church, with its huge number of congregants, choirs and spiritual orators, truly rewarding.
Joel Chandler Harris House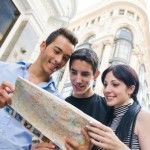 For those TALK students who still want to wallow in Atlanta's rich history, do not look further than The Joel Chandler Harris House. Built in 1870 and known as the Snap Bean Farm or the Wren's Nest, the house is the non-profit home of Joel Chandler Harris, who wrote many of the famous children's stories, "Brer Rabbit Tales" on the front porch of  this Queen Anne-style house.  It is the oldest house museum in Atlanta and a truly amazing experience, the house features original furnishings which were owned by Harris and still has its original paint colors. It is a great day out for any Atlanta students of TALK.