Atlanta: Hollywood of the South

The Hollywood of the South is a relatively new nickname for Atlanta, Georgia. Since 2008, this booming metropolis in the American South has been the backdrop to more than 140 films and TV shows.  Recently-made movies like Zombieland, the Hunger Games and TV hits like The Vampire Diaries were all made in Atlanta.
So, how did this historic city become the Hollywood of the South?
Hollywood now makes more movies in Georgia than it does Hollywood, with Atlanta accounting for over 75% of the film and television show locations in the state.  Of this 75%, the vast majority of film shoots take place in Atlanta's midtown and downtown area. Celebrity sightings and closing off streets for film shoots are common in these areas. Lee Thomas, director of the Georgia Film Music and Digital Entertainment Division confirms that  Georgia is the new hot spot for film and television production, adding that in the last decade: "We've seen $3.5 billion in economic impact ".
Spot Hollywood-of-the-South in These Movies
This fast- growing southern-based film and TV industry is the result of new legislation,  politics and huge tax incentives offered by Georgia.  Production companies now get a 30 percent tax credit, much more than most states in the country. On a $100 million movie, the production company is entitled to $30 million back.  As a result, Georgia is now the third largest film location in the USA, after Los Angeles and New York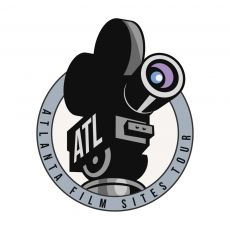 In 2010, the pilot for a show The Walking Dead, showed the character Rick Grimes riding his horse down Atlanta's  Freedom Parkway. Since that became a hugely popular series, the many locations used in the TV series have become part of the tourist route led by Atlanta Movie Tours. This and other tour companies have taken advantage of the city's new status as Hollywood of the South, and they offer tours to landmarks, streets, and wilderness areas which have been the backdrop for famous movie scenes from movies like Anchorman: The Legend Continues, Barely Lethal, The Hunger Games: Mockingjay and Allegiant in the Atlanta area. With a infrastructure of film professionals like cameramen and women, casting agencies, edit suites and state-of-the-art studios, Atlanta is now attracting the big mega-action movies, like Ant-Man, Captain America: Civil War, Guardians of the Galaxy 2, Hunger Games and Catching Fire. So, if you're visiting Atlanta, or studying there for a while, find out what film shoots are happening in the city, and see if you can spot a famous actor in the vicinity.  Better still, why not try for a role as an extra, and be part of the new Hollywood of the South!