Best Travel Tips For Students

Traveling abroad allows you to see the world like never before. When traveling around the world for leisure or study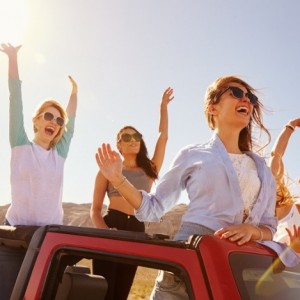 there are some things that you can do to make your trip just that little bit more interesting, inspirational, and fun. The following are some best travel tips you can use while traveling abroad.
Great Travel Tips When Studying And Traveling Abroad
Always be curious and humble when traveling.
Explore city cemeteries if you're allowed to. This will give you insight into the city's history, religious beliefs, architecture, and art.
Trying to get into a hotel that is sold out? The best way to do this is find out what the cancelation penalties there are and call the property the morning you will to arrive to see whether they have any rooms available from people who have just cancelled.
It's harder to receive than it is to give. We are suspicious in our natural makeup. Keep an open mind if the local people offer shelter or friendship, it may not be as sinister as you think.
Always keep a copy of your important travel documents like passports. Always keep it separate from your actual luggage and passport so if the original goes missing, you won't be in trouble.
Pack your smaller items in zip lock bags. These are great for holding items such as batteries and can help to keep them separate from wet clothing.
Use social media platforms to connect with the locals who are living in the destination you are staying at. You may even make new friends.
Question valet parking and resort fees at hotels. In some cases they may be removed from your initial bill if you question them at the time of checkout.
Don't make assumptions that your way is the only way.
Save money on rental cars by walking around the city. Use taxis if there are some available.
Take photos of your luggage before you start your trip. This way you can show it to the officials if your luggage goes missing at any point during your travel.
Take an extra outfit in your carry-on. This way you will still have some additional clothing if your luggage gets lost.
Go slow and immerse yourself in your host country's culture. This way you can truly enjoy it.
When traveling with more than one person divide everyone's clothes into all luggage bags. If one gets lost you all still have an outfit to wear.