July in Fort Lauderdale

July in TALK Fort Lauderdale saw an influx of students from all around the world.  It's been a busy past few weeks here at the Nova Southeastern University campus this July in Fort Lauderdale. We've had three student groups from Italy, Brazil and Guadeloupe adding to our already large and diverse population.
July in Fort Lauderdale is the month when we celebrate International Food Day.  This day was a hit at TALK Fort Lauderdale, with most of the students making a traditional dish from their home countries and having a wonderful International Cuisine event.
Lots of good food – especially desserts!
July in Fort Lauderdale Activities at TALK
Other activities also taking place around campus and beyond included a beach barbecue and trips to Orlando and the Kennedy Space Center. Our Italian Group visited  Kennedy Space Center. Everyone has been having a really good time all around.
What a fantastic time our students and staff had this July in Fort Lauderdale! Interested in joining the fun with TALK? Send us an email (info@talk.edu) or comment on this post.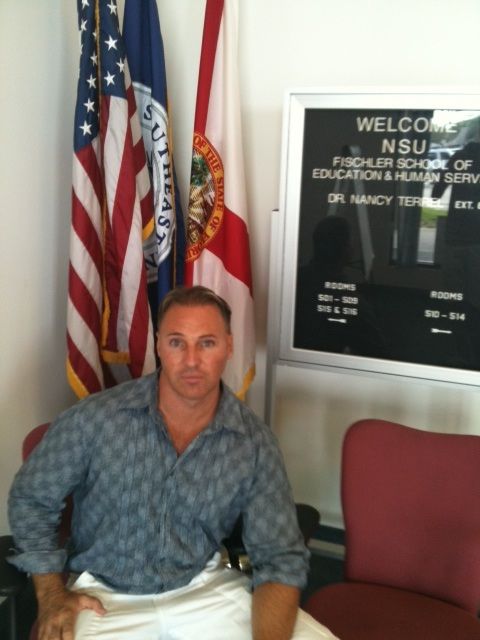 Our blogger is Tomas Horvath is the assistant director of the center. Tomas lived in Spain for many years where he studied and received a diploma from the University of Complutense in Madrid. He has always considered Spain his second home. He is well traveled, speaks four languages and was also the editor for the Brazilian Chamber of Commerce in Manhattan for a few years. He loves to hit the gym and go for a bike ride along the beach. You can contact him at tomas.h@talk.edu.