Atlanta Sightseeing For Students

Let's talk about all those amazing sightseeing opportunities in the great city of Atlanta, capital of and largest city in the state of Georgia. With its long and rich history, its burgeoning population and architectural modernity, the Center of the South offers so many attractions and experiences for students of TALK to enjoy. So, why not start your Atlanta sightseeing for students by taking in some of the following attractions.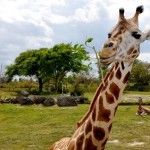 Zoo Atlanta
Only a few minutes from downtown Atlanta, located in Grant Park, Zoo Atlanta is a great place to visit for our TALK students. This world-famous zoo features hundreds species of mammals, birds, amphibians and reptiles from every corner of the earth.  Species can be seen in their natural habitats as special climate and vegetation zones mimic the ones they have evolved in. The zoo famously features the Giant Pandas of Chengdu.  Zoo Atlanta is home to some 1,500 species. The enormous range of different eco-systems make the zoo a very interesting place to visit.  A pleasurable day out, indeed!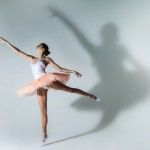 Fox Theatre
The Fox Theatre is located in Midtown Atlanta and is associated with its very quirky and unique 1929 Egyptian/Moorish/Art Decor architectural style.  The Fox Theatre hosts a wide variety of different live performances from world-class dance and ballet to b full-blown Broadway theatre productions throughout the year. This theatre is a former movie palace and is the centrepiece of the Fox Theatre Historic District. The Fox Theatre is a  4,678 seat auditorium and is a great place to visit to become a part of the history of performance art.
SciTrek – The Science And Technology Museum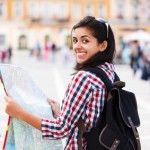 The SciTrek – The Science And Technology Museum is a fantastic place to visit for students who love the wonders and ingenuity of scientific discovery! The museum houses over 140 exhibits, both permanent and interactive, that are have been created in specially themed areas. Ranked as one of the Top 10 science centers in the nation, the museum provides hands-on experiences in exhibits that allow you to explore and discover the world of science and technology. Examples:  there's a place where you can whisper to someone 80ft away, another that allows you to lift a race car engine with your hand, and if you want you can freeze your shadow on a wall!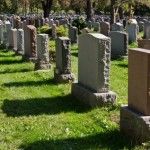 Oakland Cemetery
The Oakland Cemetery is old (1850), famous (for being the final resting place of such Atlanta luminaries as Margaret Mitchell, Bobby Jones, many Civil-war-era Union and Confederate Soldiers plus various Atlanta mayors and Georgia governors, etc. ) Altogether, 40,000 people are buried in the Oakland Cemetery which spreads across 88-acres of land.   The cemetery is a treasure trove for people who want to know more about the who's who, past and present, of this great city.
South-Eastern Railway Museum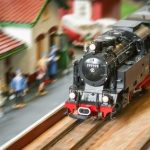 If you are somebody who is fascinated by trains, then the South-Eastern Railway Museum is a great place for any TALK student to visit. This railway museum holds over 70 pieces of rolling stock and features historic wooden cars, vintage steam locomotives, and Pullmans. You can even enjoy the famous Pullman superb which was the 1911 car used by President Harding. The museum gives visitors a chance to ride in restored cabooses that are pulled by diesel antique locomotives. You will also get to stand next to massive locomotive driving wheels which were used to pull passenger trains on the "Railroad That Went To Sea."  Meaning to Key West, Florida!