Top American Beaches You Must Visit

America is home to some great natural beaches. For any TalkUSA student living in America why not join the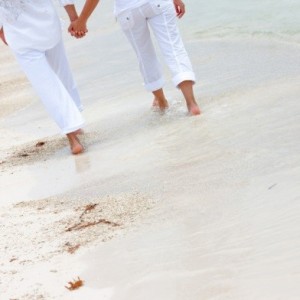 American society and visit some of the amazing beaches that the USA has to offer. Here are the top American beaches you must visit while living in America.
Red Sand Beach – Maui Island Hawaii
Red Sand Beach is beauty to behold. Located in Kaihalulu Bay on Hawaii's Maui Island, Red Sand Beach is renowned for its breathtaking red sand color. This beach is a must see as it is like no other. Be sure to bring your camera and take plenty of photos.
Green Sand Beach – The Big Island Hawaii
Hawaii's The Big Island is home to another amazing beach with green sand. A natural wonder, Green Sand Beach is not only awe-inspiring, but is also a must see for any Talk USA student. The Big Island is also home to some great geologic oddities and breathtaking sights to see.
Waikiki Beach – Honolulu Oahu Hawaii
Another very popular tourist attraction, Waikiki Beach is definitely must see in Hawaii. With endless white sand and plenty of surf, this beach is great for swimming in no matter what time of the year it is.
Destin Beach – Florida
Destin Beach is definitely a must see for any TalkUSA student. This beaches' sand isn't your ordinary sand, it's made of pure Appalachian quartz. Breathtakingly bright white, Destin Beach in Florida is like no other in the world. While visiting the beach you can also relax and unwind at some of the local restaurants the area has to offer.
Coligny Beach – Hilton Head South Carolina
Coligny Beach at Hilton Head in South Carolina is a great place to visit and swim for any beach goers. Not only does it feature endless golden sand but the area provides great shopping and dining options that are perfect for everyone to enjoy.