Classic Novels Worth Reading In Your Lifetime

No matter who you are, when it comes to reading there's nothing better than reading some of the best classic novels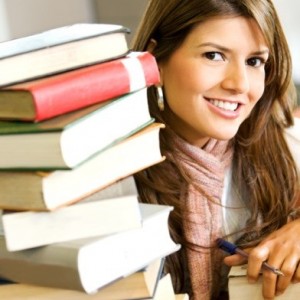 that are available today. The following are just some of the best classic novels that you should read in your lifetime.
Must Read Classic Novels
The Lord Of The Rings – JRR Tolkein
To Kill A Mockingbird – Harper Lee
The Home and The World – Rabindranath Tagore
The Hitchhiker's Guide To The Galaxy – Douglas Adams
One Thousand and One Nights – Anon
The Sorrows Of Young Werther – Johann Wolfgang Von Goethe
Midnight's Children – Salman Rushdie
Tinker, Tailor, Solider, Spy – John le Carre
Cold Comfort Farm – Stella Gibbons
The Tale of Genji – Lady Murasaki
Under The Net – Iris Murdoch
The Golden Notebook – Doris Lessing
Eugene Onegin – Alexander Pushkin
On The Road – Jack Kerouac
Old Goriot – Honore' de Balzac
The Red and the Black – Stendhal
The Three Musketeers – Alexandre Dumas
Germinal – Emile Zola
The Stranger – Albert Camus
The Name of the Rose – Umberto Eco
Oscar and Lucinda – Peter Carey
Wide Sargasso Sea – Jean Rhys
Alice Adventures In Wonderland – Lewis Carrol
Catch 22 – Joseph Heller
The Trial – Franz Kalka
Cider With Rosie – Laure Lee
Waiting For The Mahatma – RK Naravan
All Quiet On The Western Front – Erich Remarque
Dinner At The Homesick Resaurant – Anne Tyler
The Dream Of The Red Chamber – Cao Xueqin
The Leopard – Giuseppe Tomasi Di Lampedusa
If On A Winter's Night A Traveller – Italo Calvino
Crash – JG Ballard
A Bend In The River – VS Naipaul
Crime and Punishment – Fyodor Dostoyevsky
The Cairo Trilogy – Naguib Mahfouz
Dr Zhivago – Boris Pasternak
The Strange Case of Dr Jekyll and Mr Hyde – Robert Louis Stevenson
My Name Is Red – Orhan Pamuk
Gulliver's Travels – Jonathan Swift
Reading is a great way to relax, unwind and get away for a while in your own little world. Why not read some of the classics and see what you have been missing out on.