10 Great Contemporary English Novels

Reading is a fantastic way to relax as well as learn the English language and how it is written. For those who love to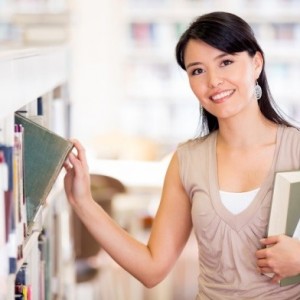 read the following is a list of 10 great contemporary English novels that will make for an enjoyable read.
Best Contemporary Books To Read
Music For Torching – A.M. Homes (1999)
Homes was an amazing writer who portrayed her gloomy view of the world and unique voice perfectly in her book 'Music For Torching'. Torching is a story about a couple who go on a journey for the pursue of happiness which always seems so out of reach. From affairs, using drugs to burning down their home, this story will definitely keep you on your toes.
Fight Club – Chuck Palahniuk (1996)
Fight Club is a great novel which inspired those who were fed up with their life to push back against their 'demons'. Palahniuk writes amazingly well and has the ability to capture his readers and take them to the next level which is truly something else. The book features themes of going back to nothing, revolt, and of universal anti-consumerism.
House Of Leaves – Mark Danielewski (2000)
House Of Leaves is a mind bending, dazzling, originally addictive heart-breaking and jaw dropping novel which has transformed itself into its own world. This book makes the reader question their sanity as it leads us through a long hallway to be alone and confront a monster who we've never met. A haunted house plus some amazing characters, you can't go wrong with this book.
We Don't Live Here Anymore – Andre Dubus (2004)
Considered one of the greatest 20th century story writers, his novel 'We Don't Live Here Anymore' helps to make this statement correct. This book allows readers to go inside the mind of the characters and puts us right where they are in the woods, bedroom or even on the back porch. This book is about marriage, desperation and love. It's also about betrayal, housewives, kids, and paralysing loneliness.
The Road – Cormac McCarthy (2006)
The Road is one of McCarthy's best work. In this book it shows his skills of terse dialogue writing, detailed writing, powerful masculinity, and an intense plot line. This book is about a father and son who is heading south to Mexico to find a safe haven in a post-apocalyptic world. Their journey makes them experience cannibals, freezing cold and intense hunger. This is a heart wrenching book that may even bring you to tears.
Rules Of Attraction – Brett Easton Ellis (1987)
Rules of Attraction is filled with an amazing plotline which runs along the lines of drugs, sex, violence and more which all seem to work effortlessly together. This story is about self-absorbed and incomplete people who are trying to get on with life the best way they know how through unimaginable means in a University. A great read for anyone who likes to walk the dark side of life.
Strong Motion – Jonathan Franzen (1992)
Franzen shows off his talent in his immense and powerful writing skills. Strong Motion revolves around two characters and abortion activists, sudden Boston earthquakes and big corporations. His detailing of events and the two strong characters really make this story a great read.
The Brief Wondrous Life Of Oscar Wao – Junot Diaz (2007)
This book shows some great authenticity, originality and craftsmanship around Diaz's writing skills. This story follows a generation of a Dominican-American family. It tells of their struggles and their curse which follows them wherever they go. There is also a nerdy man in the USA who wants to find love and we follow his life as he hits countless rejections. This book will have you feeling for the characters as if they were real. It is a great read.
Tree Of Smoke – Denis Johnson (2007)
The Tree Of Smoke is a story about the Vietnam War. It follows Skip Sands who works for the CIA and his uncle Colonel Sands. This book takes us right around the world from Southeast Asia to the USA. This book depicts a war where friends become enemies and where myths are created out of nothing.
Infinite Jest – David Foster Wallace (1996)
Infinite Jest is a frustrating yet most entertaining book that you can read. It is an allusion to Hamlet where you want to read it over and over again. It is about addiction in every form and a cast of characters which struggle through these addictions. It is set in the Boston's suburbs and shows a side of the world that many dare not dream about.