10 Best African American Authors Worth A Read

Reading is one of the best ways of not only learning English, but to explore a whole new world of wonder in the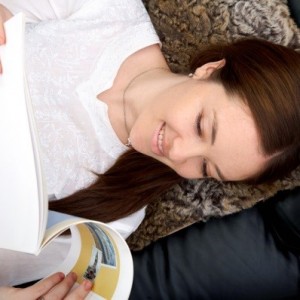 different stories, text, and pages of a book. The following are the 10 best African American authors that make a great read.
Top 10 African American Authors
Langston Hughes  – Hughes was an American playwright, novelist, and poet. Some of his best work was seen during the Harlem Renaissance in the 1920s. Some of his most famous poems include 'Let America Be America Again and 'The Negro Speaks Of Rivers'.
Richard Wright – Wright was a controversial novelist back in his time. In 1945, Richard Wright wrote the bestselling novel called 'Black Boy' which portrayed an African American's search in a racist society for self-actualization. Because of his work, it opened doors for other African Americans to write.
Toni Morrison – Morrison is a Pulitzer Prize-winner and Nobel Prize winning American novelist. Her work introduces richly detailed characters and epic themes which is adored by many. Her most famous works include Beloved, Song of Solomon, and The Bluest Eye.
Zora Neale Hurston – Hurston was a great author, anthropologist, and folklorist who wrote over fifty short stories and four novels. During her Haiti fieldwork, she wrote a novel called Their Eyes Were Watching God.
Frederick Douglass – Douglass was an abolitionist movement prominent leader after he escaped slavery and was a strong public speaker. Over the years he authored a number of compelling autobiographies which went into detail about his slavery experiences.
Alice Walker – Alice Walker was best known for her novel 'The Color Purple'. She is an activist and author who was awarded the Pulitzer Prize. The success of the book saw it transformed into a film by Steven Spielberg co-starring Oprah Winfrey. It was then turned into a Broadway musical. In 1963 she participated in the March on Washington and was involved in the Civil Rights movement.
W.E.B. Du Bois – Bois was the first African American to successfully earn a Harvard doctorate. He helped black political representation  and was a member of the African American intellectual elite in the early 20th century. He co-founded NAACP or National Association for the Advancement of Colored People and was an amazing editor for The Crisis magazine.
Ralph Ellison – Ellison was a writer, scholar, and literary critic. His most notable work included a collection of social, critical and political essays called Shadow and Act. He was a professor at the Yale University and Rutgers University. In 1953 he won a National Book Award for the 'Invisible Man'.
August Wilson – Wilson is a famous American playwright which is best known for his work 'The Pittsburgh Cycle' which consists of 10 plays which are set in different decades that highlighted African American experiences throughout the 20th century.
James Baldwin – Baldwin was an essayist, poet and novelist who explored intricacies of class, sexual, and racial distinctions throughout the 20th century in Western societies. One of his more notable novels included 'Go Tell It On The Mountain'.