TALK to US Campaign

TALK staff, students and alumni are like family – it's something students recognize when they arrive at our schools to learn English.  There is a genuine feeling of caring, safety and a commitment to the students.  Let's just call it the "TALK-factor", and it is what prompted us in the TALK Digital Marketing Team to make a space and time, and hear exactly what the students had to say about their experience at TALK English Schools.
The promotion was called TALK TO US, and this past July a team of two intrepid Digital Marketing Team members, Florencia Latino and
Florencia Pendola, set out to visit and spend time with students at each of our schools in the South Florida area: TALK Aventura, TALK Miami, TALK Miami Beach and TALK Fort Lauderdale. At TALK Atlanta, TALK Boston, TALK San Francisco, staff and teachers substituted for the two Florencias. All the staff did a fantastic job of presenting the TALK TO US campaign to the students and getting them onboard.
The TALK TO US Promotion offered every student who participated by posting a review or testimonial on FACEBOOK or Yelp about their experience a set of TALK branded headphones, plus a chance to win 1 of 10 Visa gift cards valued at $50.
In addition, the two schools that produced the most student reviews were rewarded with Pizza Party, with the theme or venue of their choice.
The promotion lasted 8 weeks, and everyone had a great time!  Most significant was the enthusiasm with which the students at every school to participated. We received over 300 reviews in all!
Talk to Us Winners
Last Wednesday, September 9, the winners of VISA gift cards to the amount of $50 were announced on TALK's Facebook pages.  Our winners were presented with their VISA gift cards. Well done, all!  Three of the TALK TO US Winners, Jorge Engrique, Ektarina Zadbaeva and Su Nami are shown here with their prizes.
Besides the winning reviews, there were plenty of 5-star reviews, and we thank our students for taking the time to write and post these.
TALK BOSTON: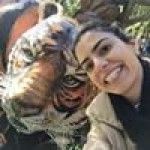 Gisele Lattanzi — 5 stars It was an amazing experience to have studied at Talk Boston. Great and dedicated teachers and also very nice classmates from all over the world! I do recommend. And hope to be back again in another opportunity! Thanks a lot TALK!!!!
TALK SAN FRANCISCO: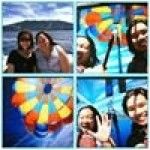 Nicky Chan — 5 stars I have a super great time in TALK SF. Although I only took one week of class, I learnt and experienced more than what I expected! The teacher and staff are all friendly and great and class went great. We were engaged in the lesson and given opportunities to practice the 4 skills every day both individually and in groups. I like the dynamics of class. I also like the school environment where lovely squirrel and shy deer are there "greet" us sometimes In TALK SF, I learn not only English language, but also other cultures and make a group of wonderful friends ☺️ I would definitely recommend taking class at TALK SF
TALK FORT LAUDERDALE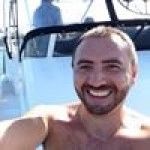 Mario Castellanos Ramos — 5 stars My experience in talk! Was Amazing! I learn very much! I make friends! All the staff help us about any problem or question! I would like to continue my education in Talk! I love TALK!
TALK MIAMI: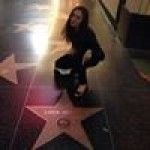 Linda Manuela Scugugia — 5 stars I have been studying in Talk Brickell for 6 months now and I feel that my English has improved a lot. The teachers are friendly and professional. I did my TOEFL preparation in here too and passed the exam. I also love the management, they are very helpful and friendly, so far I feel like this is family for me.
TALK ATLANTA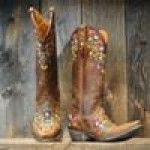 Yovelis Rodriguez — 5 stars TALK, in the heart of beautiful Atlanta, is more than just a school. As a student I can say that TALK is a second home where the staff and teachers will take care of you and your learning process. Students will be happy to belong to a school where they can learn or improve their English without pressure. At the same time they can take relaxing trips as a family and meet nice people. If you want to learn English do not forget to TALK, TALK and TALK! It is the best way to enhance your English.
The two schools with most reviews and who will now enjoy a Pizza Party were TALK Atlanta and TALK Fort Lauderdale. Congratulations!
Across all our TALK schools, staff and teachers went out of their way to make the TALK TO US promotion as success and consequently the results were far beyond our expectations.  To show our appreciation, all the Schools were presented with a delicious food hamper!  We appreciate their support not only for this effort, but for the dedication and commitment they demonstrate with our students every day of the year.
Congratulations to all our winners and to everyone who made the TALK TO US promotion a great success!