Exciting Things to Do While Studying Abroad

When studying abroad there are times when everything gets boring. You feel like your study is slowing down and you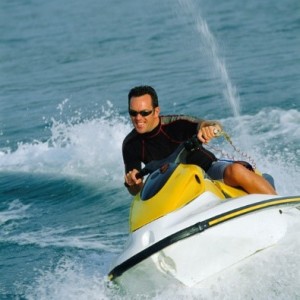 just aren't as motivated in it as you once were. In times like this it's important that you have a little 'you' time and do something fun and exciting. The following are some exciting things to do when studying abroad.
Bring Excitement Back Into Your Study Abroad Adventure
Craft Night! – Have a craft night with you and your friends and create some fun and crazy things.
Game Night! – Get your crew over and have a game night with some popular board games.
Bake – Pull out a recipe you haven't done before and bake something sweet and tasty.
Go Rollerblading – Rollerblading is fun for all ages. Why not pick up the blades and experience that fun again.
Movie Marathon! – Find a movie series and get some friends together and have a movie marathon. See how many you can do in one night.
Paint Pottery – Get some plain pottery and paint it to express yourself.
Go Get Sushi – Get dressed up, grab a friend and go to your nearest sushi place and each something you haven't before.
Work Out – Whether you want to or not, get up and go to a fitness class.
Day Out – Spend a whole day out away from your study and do something fun.
Puzzle Night – Get some jigsaw puzzles, put them on the floor and see how fast you can put them back together.
Explore Your City And Campus – What better way to enjoy your host country than by exploring your city and campus. See new places you never thought you would before.
Dance Party – If you have the room why not send out invites to a dance party and rock the room up.
Pool Party – If you're renting a place with a pool, why not have a pool party with friends.
Beach Day – Get your towel out and read a book on the beach while listening to the waves.
With so many exciting things to do you can't go wrong with making your days more enjoyable while studying abroad.