Easter Traditions In America
Easter in the USA is, like most holidays, an extravagant affair!  While many families, both Christian and secular celebrate Easter at home by having their children paint Easter eggs and having Easter egg hunts for friends and neighbors, most cities sponsor their own Easter events like egg rolls, parades, and  Easter bonnet competitions.  The White House holds an annual egg roll which children are invited to play on its lawns, a tradition which dates back to 1878 when President Rutherfoord B Hayes introduced it.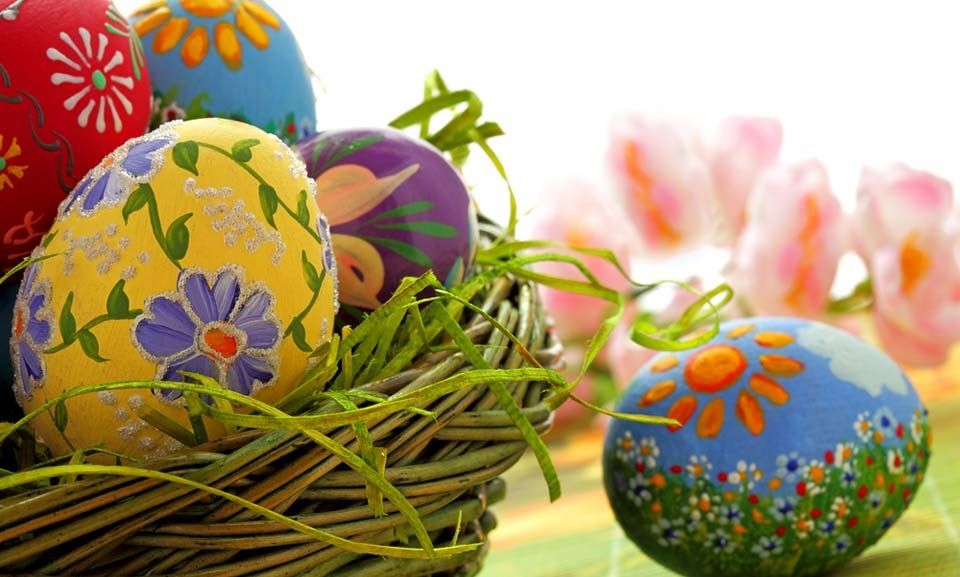 Most of these popular festivities date back centuries to a Europe which combined spring rituals symbolizing rebirth – which eggs represented – with the concept of Jesus being reborn after his crucifixion.  The practice of Easter egg painting is over 2,500 years.
Easter egg hunts date back to the 19th century when immigrants from Germany introduced their custom of decorating baskets and hiding candy and sweet treats around their homes
American Easter Traditions
Each year New Orleans hosts the annual Easter carnival called Mardi Gras. During this time you will find plenty of things to see and do including parades, bumper parties, and jazz music bands.
Florida currently holds the Guinness World Record title for the biggest Easter egg hunt in the world. This happened in 2007 when over 10,000 people in Coconut Creek in Broward County searched for 500,000 eggs.
Florida has another great event for this holiday at the Miami Metro Zoo. Eggs and other Easter kind of goodies are hidden around the zoo. The charming feature about this is that the animals are in on the hunt.  Goodies which they will like are hidden close to or in their enclosures for them to find and dig out!
The Fifth Avenue, New York Easter parade is, of course, the most famous Easter event of them all. Even Irving Berlin wrote a song about it. It is an Easter Parade and Bonnet Festival and New Yorkers and visitors arrive and parade in their finest bonnets.  It is a colorful and joyous occasion that is wonderful to witness.
Many other US cities – San Francisco, Medford, New Jersey and Santa Fe host famed events on this holiday. You will celebrate Easter in fine fashion, no matter where you go in the USA!