Travel Survival Guide For The Student Traveler

Traveling to another country or across country can be the best adventure of your life. Before heading off on your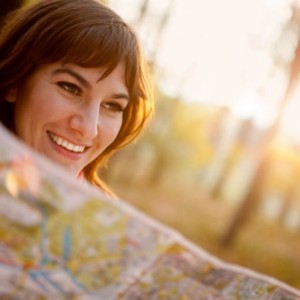 grand adventure, you first need to prepare things ready especially when you're going to be away for a long while. The following is a travel survival guide which offers many traveling tips for the practical traveler at heart.
Pre-Trip Packing
Packing List
A packing list can be a vital part for your travel. When packing it is important to pack appropriately for the type of trip you will be having. If you plan to hike, pack clothing that can handle the outdoor wear and tear. If you're heading to a winter climate, don't pack too many summer outfits. Plan to recycle outfits so you don't have to pack a set of clothing for each day you're away.
Learn To Carry On
If you pack accordingly before you leave you have less chance of losing your luggage or waiting for all your pieces at the baggage carousel.
Photocopy your passport's front page and keep it in your pocket. This will ensure that if your luggage is lost then you still have a copy to show officials to help rectify it without too much hassle.
If you are setting to travel to a conflict area in the world always know your embassy address and register with them if possible.
Call your cell phone provider before leaving and confirm global coverage areas that you can access and what the cost of each call will be.
Prebook all hotels, car rentals, and more so you don't have to worry about it when you reach your destination.
Have a pack of emergency over the counter medications with you that can help relieve headaches, vomiting etc. This can save any problems if you are mid-flight.
Money
Carry a small amount of bills with you in the country's local currency or in US dollars. This can be helpful when you first arrive at your host country.
Use the ATMs at the airport to gain access to any more money you may need. Try to not carry too much on you. If you are robbed you don't lose all your money in one go.
If you have the money, try to tip the housekeeping staff throughout your stay if you want to. You may find that you will get a little extra from your stay.
On The Ground
Be polite and try to learn to say hello, thank you and goodbye in your host country's language.
Depending on where you're traveling to, consider pre-booking your airport pickup in advance. This will save time at a later date.
A professional hazard of travel is pickpockets. Keep your money in a waist belt bag at the front of you so you can see it at all times. Never let your guard down when traveling through foreign countries. You never know who is legit and who isn't
Expand your experience. When traveling to a country why not try the local cuisine, and soak in the local culture and traditions that they may have to offer.
Traveling abroad doesn't have to be unorganized. By using these simple travel survival guide tips you too can make your grand adventure so much easier.