Study Abroad Checklist For Students
Studying abroad can be an exciting yet daunting prospect, especially when it comes to packing all your items ready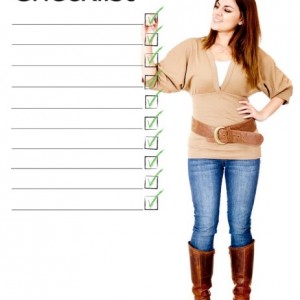 for your journey to another country. Packing appropriately is essential to make your time more enjoyable and less stressful. The following is a simple study abroad checklist you can use to prepare when you're about to fly out to your brand new adventure in the country of your dreams.
The Ultimate Packing List For Study Abroad
Clothing
Underwear (two weeks' worth)
Thermal underwear
Socks (two weeks' worth)
Undershirts
Short sleeve shirts
Jeans/ Khakis (2-3 pair)
Sweaters
A belt or two
Shorts
Long sleeve shirts
Sweatshirt/ hoodie (2-3)
Skirts (for the girls)
Workout clothes (2 sets)
Pyjamas
Swimsuit
Coat/Jacket
1 formal occasion outfit
Flip flops/sandals
Sneakers/dress shoes/boots/rain boots
Cold weather gear such as socks, gloves, mittens and more
Toiletries
Hygiene:
Toothbrush/toothpaste
Shampoo/conditioner
Deodorant
Soap
Brush/comb
One month's worth of feminine products
Razors/other shaving supplies
Contact lenses and solution
Nail clippers
Glasses
Over-the-counter medicines
Makeup
Tissues/toilet paper
Medications, if any
Extras:
Purse/ wallet
$300 in local currency
Important documents (itinerary, passport, visa, ISIC card, plane tickets,)
Outlet adapter
Sunglasses/extra eye glasses/contacts
Camera w/cords and charger
Cell phone
Sheets/bed linens
Laptop, charger, outlet adapter
Sleep sack/Sleeping bag
Bath towels
Prescription drugs
MP3 Player/ iPod
Journal/Diary Backpack
Water bottle
When studying abroad it is important to pack correctly to ensure you have everything you need for the first month or the time you are in your host country. By ticking off all the items above you can be sure that you are fully prepared for your long journey and adventure ahead. Studying abroad in a new country can be exciting experience for any students by being fully prepared you can easily make your transition to your new home country a much more smoother one.