Student Ticket Tips For Getting The Right Deals

With the thrill of studying abroad approaching, students have to prepare and book their flights ready for their big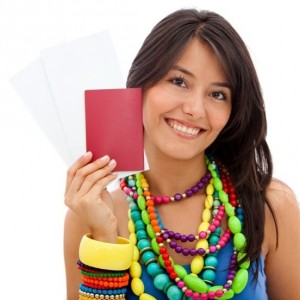 adventure. The problem is that flight tickets can be quite expensive no matter where you live and can really cause problems for your budget. The following are some tips and tricks you can use to help score student tickets when flying to your host country.
Tips For Student Ticket Deals
Aim For Middle Ground
Avoid booking flights right on time of departure. Most airlines will increase the prices because they know that last minute bookings may be a sign of desperation. Another problem is you may not get a flight because it may be all booked up. The best time to score good priced tickets is between 3-12 weeks prior the flight.
Timing Is Everything
In some cases you can't be flexible with your flight, but if you can be flexible try to book your flight in off peak seasons. Flying in the middle of the week will cost less than flying over the weekend. Try to return on weekdays as well as this will also save you money. The time of the day is also a great way to save money. Flying really early in the morning like 4am tends to be a lot cheaper. If you're an early bird why not take this into consideration.
Play Smart
Take advantage of comparison websites for flights. Comparison websites allow you to compare flight tickets and deals so you can get the best possible savings. Websites such as Kayak.com, Faregeek.com, and Hipmunk.com are great websites to check out for plenty of savings.
Seat Selection
Seat selection can also show the difference in price. Different areas of the plane will dictate the price. The more comfortable seating areas and the first class areas tend to be pricier than those near the toilets and up the back of the plane. Make sure you check the different prices of seating to help save you money.