How To Prepare For International Travel

International travel calls for some preparation and knowledge about the do's and don'ts of global travel abroad.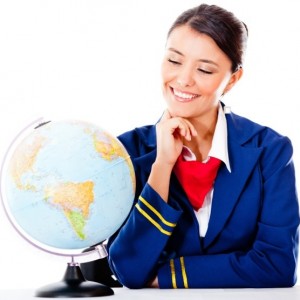 International Travel Tips
Get a Passport – The first thing before traveling internationally is to get a passport. This may take time so it is important that you apply for your passport well before you are set to travel. Allow up to 3 weeks or more, depending on your country's passport application requirements, to get your passport approved and sent to you.
Check International Visa Requirements – Different countries have different visa requirements. Make sure your visa will work in the countries that you are looking to travel in.
Get Vaccinated – Certain countries have different diseases that may be preventable when vaccinated. It is important before traveling abroad that you go to your doctor and get all your vaccinations up to date to ensure that you won't get sick while you're away.
Study The Language – Knowing some of the basic words in your host country language can be beneficial for anyone traveling abroad. Learning things such as 'please' and 'thank you' can really make the difference when traveling abroad.
Know Your Exchange Rate – Before leaving on your international trip make sure you know the exchange rate and how much you will have when you convert your local currency over. Make sure that you will still have enough to live off once you travel abroad.
Research Local Laws – Some countries have laws which you may find very alien and strange. Make sure you read up about the local laws in your host country so you know what to do and what not to do while living there.