Online Travel Guides: The Best Ones To Read

When traveling abroad it's important to research and know everything you can about your destination, local culture,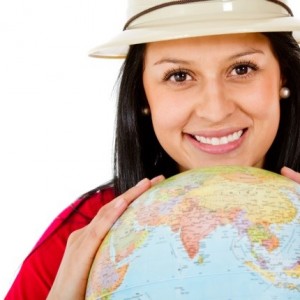 customs and laws, the climate and what to pack and other facts that will ensure you have a smooth landing and wonderful stay. For those traveling for study or vacation, the following are some helpful online travel websites which can get you started on your trip.
Travel Guides Online
Frommer's Travel Guide gives your insight into a world full of travel tips that have been tried, tested and collected from years of travel writing and experience by this company. This website is a good resource which covers everything you would need to know about when traveling to your destination
Trip Advisor is a great travel guide when it comes to traveler reviews, vacation rentals, deals and information about flights, resorts, hotels, and vacation packages. It is your one stop shop if you want to plan your trip from flights to accommodation to guided tours well ahead of time. It is also good for best places to eat, sightsee, and enjoy yourself while you are there.
Virtual Tourist covers up to 60,000 worldwide tourist designations. This website is great for those who want to have a lot of information about an area. It allows you to be a virtual tourist as you work out your trip ahead of time.
BootsnAll is a great resource travel guide website which is ideal for the independent traveler. It features complete listings that allow you to browse through the different travel destinations of your choosing. It also provides an interactive forum for easy chatting with other independent travellers.
These are just some of the best websites you can use to help plan your travel. If you are looking for a new place to visit why not check out these websites to help plan your next amazing trip abroad.