Inform Yourself About Current Affairs
When studying abroad it is important to inform yourself about the latest current affairs that are happening around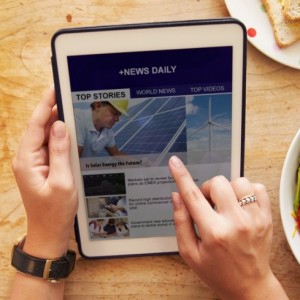 the world. The following are just some of the reasons as to why you should spend some time to stay informed on current events that are happening globally and locally in the world you're living today.
To Be A Part Of The Overall Global Community
Globalization is becoming more and more of a reality. Because of this it's important to be a part of the world than standing alone.
To Build More Informed Opinions
Knowledge of current affairs and world events allow for you to easily decide your opinion of key issues which may be impacting your country, region or city. It also helps you to become more confident with your opinion about a subject
To Spark Up An Engaging Discussion With Someone
Take time to enjoy a healthy discussion and debate with your community groups, colleagues, and friends. This can help to increase your knowledge about things such as conflict, war, hunger and poverty that may be affecting the world.
To Increase Opportunities With Employment
When looking for employment it is important to set yourself apart. By displaying a broad understanding of international current events and affairs in the business you are more likely to get a job which can really help to improve your employment opportunities.
Learn New Cultures Besides Your Own
Informing yourself about the world also allows you to learn more about new cultures, how they live, their schools, work, and home life on how it differs from your own. You may also have the chance of changing your views on certain subjects.
To Prepare For Travel
Being informed about a country before you visit can really help to decrease unexpected surprises. You can also learn about the news and what is going on in each country while you're visiting.