Creative Ways To Travel Light

Packing light is an essential part of traveling successfully without stress. Packing light when traveling can easily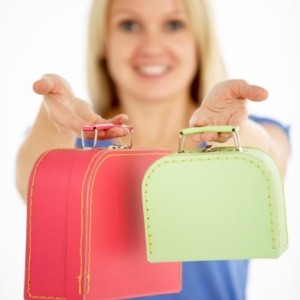 make your trip more convenient and can easily take the weight off your shoulders literally. The following are some creative ways to travel light when studying abroad.
Light Travel Tips For Students
Never buy a suitcase or backpack that is larger than a carry-on size. If you have a backpack that is small, there's no way you can over pack.
Pack a daypack inside your larger bag. You never lose your bag and you never have to pay for extra handling fees.
Head to a warmer climate area instead and leave those bulky boots and jackets. By leaving your suitcase light you will have plenty of room for souvenirs.
Merino wool clothing is lightweight and will keep you warmer in colder climates. It can also keep you cool in the hotter weather. Having merino wool clothing can help to make your backpack lighter.
Pack enough clothing for 1 week and wash your clothes regularly.
When packing clothes look at the weight, wrinkles, thickness, quality, texture, and transparency. The ideal clothing should take up minimal weight and space. It should be opaque and wrinkle-free.
Low maintenance clothing is the key when it comes to lightweight packing. It should be durable and natural colors to help match with other clothing pieces to make new outfits out of little clothing pieces.
Take items that can double perform such as a sarong which can be used to cover up at a beach, use as a pillow, headscarf, or tablecloth.
Place clothing into your suitcase vertically. You can easily see your clothing this way and you don't have to lift or remove them from the top to see what's underneath.
Wear your bulkiest clothes on you while travelling to help space saving inside your bag.