Backpacking In America On A Budget

For long term budget travelers, the USA is well known for its affordable areas to stay. Many people tend to go to one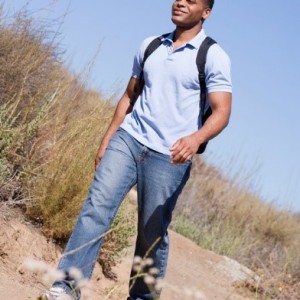 place or the other and just have a short holiday. The USA in general is a large country and doesn't offer great across-country transportation and real tourist structure. Hostels are huge and trains don't visit many places. Working holiday visas aren't offered as much as they should yet however the US is a place that requires a lot more time to visit. The USA is home to some great national parks, culture, music, varied geography and great regional food.
The following are some fantastic financial plan tips and facts for USA backpackers traveling the USA.
Food 
The USA is home to some of the most inexpensive food available in a developed world. For about $3 you can get a juice and a pie from the local store. Dorms offer breakfast which can help to reduce the cost of breakfast, snacks, and your lunch money budget from your budget. Takeaway lunches like pizza or sandwiches cost roughly $5-$7 while a fixed priced lunch costs around $10-$15.
Having dinner at an inexpensive eatery is the same price as if you were having lunch in the restaurant. Although if you can buy your food from a local supermarket and cook it yourself, it can cost you less than $40 per week.
Lodging
In the USA backpacker hostels are famous accommodation places. Depending on the city you are looking to stay at, staying for a night in a hostel will set you back roughly $18-20USD for hostels or up to $45USD for singles. Although some of the hostels may not be as appealing as others, there are many different priced alternatives which are both well-kept and hygienic. Always try to get an early reservation in advance to ensure that you will be getting inexpensive accommodation in a safe area.
Transportation
The size of the USA can make it hard for people to travel around to many places. The best and more popular way to travel around the USA is by car. Great areas of America can be seen on the open road and by car. The American road trip is a custom long held and can provide you with all the flexibility to see places that are inaccessible by car. There is a wide bus and train network on the shores with fares being priced as low as $1.
Activities 
USA museum entry fees can be really cheap. Students have the opportunity to have an international identity card which can offer increased discounts for cafeterias, shops, and museums. On free admissions days you can also save money.
Another affordable way to see America's beauty is by seeing all the national parks. National park passes allow you to get into most parks without any charges, this is beneficial if you don't want to continue to pay an entry fee.
Overall
The USA is a great tour country. You can easily save yourself money by traveling by land, cooking for yourself, couch surfing, staying in hostels, and getting national park and other passes at a lower cost.