Backpack America Tips For Convenience and Safety

Let's face it when it comes to backpacking through the USA you're on a budget and you don't have much leeway in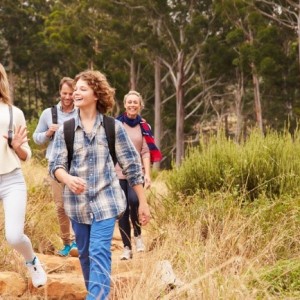 what you take with you. Although you may be limited on funds, it doesn't mean you can't have a fun backpack USA trip. The following are smart and easy ideas and tips you can use to help make your backpacking trip much more enjoyable.
7 Backpack USA Tips You Can Try
Pack Light
One of the key backpacking tricks is knowing that less is more. When packing for your trip pack light. Don't over pack clothes as you'll be bogged down when carrying your items and may miss out on some great opportunities. You will also save some money by not paying additional money in overweight luggage.
Leave Valuables At Home
When traveling abroad, leave you're most valuable possessions at home. By not having anything valuable on you, you won't be a target of theft or other criminal activity. So leave jewellery, expensive items and other valuables in your home country.
Let Someone Know
No matter where you're travelling always let friends and family know the location you're at. This is important because if you go missing they have a general idea of where you were last seen. They will also have a way of getting in touch with you if something were to go wrong at home.
Get A Hostel With A Kitchen
To help save money try to have a hostel with a kitchen. This way you can save money by cooking your own meals without having to spend more on takeaways or restaurants.
Be Careful Of Pickpockets And Scam Artists
No matter which country you visit pickpockets and scam artists are around. These types of people like to feed on tourists and know how to take advantage of you. Always keep your money close by and never get talked into giving your money away to strangers.
Walk Instead Of Taking A Cab
Walking instead of using public transport is a great way to save money. When backpacking walk as much as you can but use transportation from time to time to help save you time if you have to get somewhere. Walking will also make you fit and healthy.
Watch Your Drinks At Clubs
In many different clubs and pubs it is important to watch your drinks. Drink spiking is when people place drugs into your drink without you knowing. This is known for the use of rapes. Always buy your own drink and never leave it out of your sight.