American Christmas Gift Ideas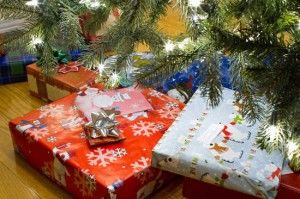 Christmas time! The time for giving, and we express that spirit by giving to loved ones. It is difficult to come up with unique gift ideas . Like many who are celebrating the season far from home, our students at TALK English Schools in the U.S.A. will be wanting to take or send home gifts – so here are some gift ideas that say something about their American experience.  With this in mind, we came up with recommendations. Some items listed will be no surprise, but we did find a few interesting originals that the folks back home could well appreciate.
Christmas Gift Ideas
1. Baseball caps, from your city team or something like Yankees and Red Sox  – you cannot go wrong with these teams
2. Maple syrup
3. Chocolate chip cookies
4. Music,  on a CD or loaded onto an i-pod, which comes from nowhere else but America.  Like Dixieland, Southern Rock, American Country …
5. 'American Girl' dolls for those special young ladies back home
6. Kiehl's skin and hair products
7. Blueberry pancake mix
8. Louisville slugger baseball bat for the little guys
9. Pretzels
10. Hominy grits
11. Grumpy Cat "I hate Mondays" coffee mug or anything Grumpy Cat
12. Of course, anything Obama!  The world loves our President
13. Oakshire Overcast Espresso Stout from Oregon. Beer from the NW with organic espresso in it
Don't forget the regional crafts and foods, or city mementos.  If you have good gift ideas which say "America", please comment or share!