10-point Packing Checklist for the International Traveler

When intending to do lots of traveling and exploring the globe, it's important to be a smart international traveler. Traveling smart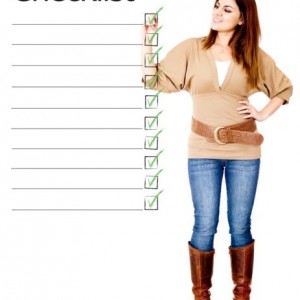 allows you to be prepared for your trip and for unexpected circumstances. For those who are about to set off on their international travel adventure, whether or for education or for vacation, here's a great 10 point packing checklist for
Top 10 Pack-smart Checklist
Passport/Travel Documents – The first and most important thing that you need to have with you is your passport and any travel documents. You can't fly without your passport. It is a smart idea to make copies of your passport pages, and place these separately in each of your luggage bags.
Credit Cards/Banking – The next thing to consider is getting all your banking together and organized. Make sure your credit card will work internationally and that you have transferred your money into foreign currency ready for use when you arrive.
International Calling – Check with your phone provider to see whether you can organize your phone to work internationally. You may have to turn something on or request this feature with your phone provider.
Insurance – Having insurance is very important before you travel. Health insurance for travel, and travel insurance will ensure that you can be covered financially in case accidents or illness or any other unforeseen situations occur.
Local Laws – Knowing the local laws is important before traveling. Read up about the local laws in your host country so you don't do anything unlawful by mistake. Some countries have very laws which if broken are very harshly punished.
Health – Before leaving on your travels make sure you see the doctor and have all relevant vaccinations.
Medications – If you are on medications be sure to have a name and a script to present to the airport and customs officials if requested.
Airplane Tickets – You can't fly anywhere if you don't have your airplane tickets. Make sure you have your tickets with you at all times so you can avoid the agony of missing your flight.
Clothing – Make sure that you have enough clean, wearable outfits for a week after arriving in your destination. After that, if you are planning on staying a while, hopefully you would have found your local laundromat or settled into a place with laundry facilities.
Language Book – Lastly a language book can come in handy to help with communicating with the locals. Not only will it help you to navigate your host country but you will also learn the language as you go.