Up Close and Personal Q&A with Molly Ott
For our  up close and personal series of TALK Center Director Profiles, we recently conducted a Q&A with Molly Ott, Center Director at  TALK San Francisco. With this series of up close and personal interviews, we find out what the unique challenges and advantages of the job of growing an English School in particular locations in the US.
Up Close and Personal with Molly Ott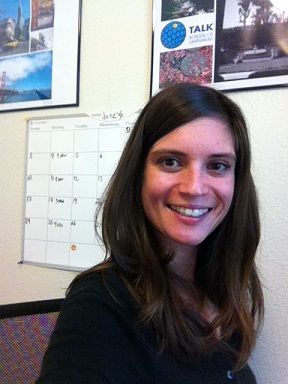 How did you get started with TALK?
I started with TALK as the Student Services Manager. I have been working with ESL students in various capacities for close to 10 years, and am so excited to be a part of NDNU and TALK.
What is your favorite part about being a Center Director?
The students. They make every day something to look forward to. What makes being the Center Director so great is the chance to see the students' English abilities improve and work with them to ensure that they meet their academic goals in California and beyond.
What do you enjoy most about living in the San Francisco area?
Everything. The San Francisco area is truly amazing. Truly. There is something for everyone here. From breathtakingly beautiful views of ocean and mountains to world-renowned cuisine, there is never a chance to be bored! I love it all!
What advice would you offer to a student interested in studying in the U.S.?
Do it! You will have an experience that you will remember for the rest of your life. You will find teachers who are dedicated to seeing your English improvement; you will make friends from all over the world while you are here, some of them could even be lifelong friends; and, of course, you will have a lot of fun while you are learning!
What is the most memorable experience you've had while working with TALK?
Only one? J I guess I would have to choose my first activity that I went on with students. We took the ferry from San Francisco to Sausalito, where we had lunch, ate ice cream and walked around the adorable little city. The weather was beautiful, and it was one of the student's first times on a ferry. Throughout the day, I was so impressed at how much these students' English had improved and what great friends they had all become. It was a wonderfully memorable day.
What is the funniest thing that has happened so far at the school?
Again, it is difficult to choose just one. If I had to though, I would say that the funniest experience was at the school barbecue we had. Everyone was able to come and participate in putting together a delicious feast! It was great because we all got the chance to hang out and laugh while eating some amazing food!