Student Interview: Culture Exchange
                                TALK San Francisco's Culture Exchange Program: An opportunity for TALK students to practice their speaking skills and learn about American culture with an NDNU student.   Student Interview with Juan Esteban Arias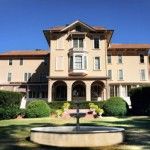 TALK San Francisco student, Juan Esteban Arias, who is from Colombia, sat down for a chat with TALK San Francisco recently.  He enrolled in the Culture Exchange Program between TALK San Francisco and Notre Dame de Namur University (NDNU) students.  Juan spoke first about his experience at TALK, before describing the benefits of  Culture Exchange for International Students:
TALK:  Describe your TALK San Francisco experience:

JUAN:  Being a student at TALK San Francisco can be a rewarding experience. The location is beautiful – there are mountains, national parks, breathtaking scenery, and let's not forget the iconic Golden Gate Bridge. Some of the world's biggest tech companies are nearby at Silicon Valley – Facebook, Apple, and Google to name a few. There are definitely benefits to the location of TALK San Francisco, but the most rewarding experience of all is being surrounded by other students from around the world and creating new memories every day.
TALK: How does the Culture Exchange Program Work?
JUAN:  TALK San Francisco stands out as an English school where students have the opportunity to perfect their English with a conversation partner from an American university, Notre Dame de Namur. TALK's Culture Exchang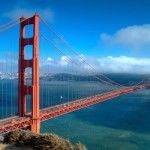 e Program makes this happen.
TALK:  Juan, tell us a little about your conversation partner.
JUAN:  Her name is Cynthia. She is from San Diego and she can speak Spanish and English. She is a wonderful person who always is doing the best for her friends, and I felt so comfortable being her culture exchange student. –
TALK: What kinds of things did you and your partner do together?
JUAN: We did different kinds of stuff, for example, we talked about the differences between our countries, had lunch or dinner together. She also brought me to different university activities. I had a great time with her.
TALK:  What was the most memorable experience you had with your partner?
JUAN:  I can't say only one because all the moments were amazing. But if I had to choose one experience it would be the opportunity to discover the "American world." Because when you are a foreign student you want to see the American culture and with this program you can interact with so many students and you can learn more about American life.
TALK: What was the best thing about the culture exchange program?
JUAN:  The program gave me the opportunity to meet new friends and interact with them – it is something special — they did not judge me if I could not understand what they were saying and they were so patient and friendly. I will never forget this experience.
TALK: Would you recommend the culture exchange program to other students?
JUAN:  Of course I would. This is a good opportunity to meet good friends and have fun while you practice your English.
We are so pleased you found our Culture Exchange Program, Juan, and that you recommend it so highly!