Meet Barbara from TALK NDNU!
Meet Barbara Lincoln: Barbara is an English instructor for TALK San Francisco at NDNU. You'll likely recognize her riding her Vespa onto campus before class. Barbara wants all of her students to thoroughly enjoy class while learning. There's no shortage of laughter in her classroom!
Barbara is our well-traveled TALK Teacher
When Barbara's not at TALK, she's usually hiking and exploring The Bay Area. "There's no place like California." Within California, her absolute favorite way to spend her free time is to go to the beautiful beach in Half Moon Bay with her dog and husband to walk up and down the coast. Half Moon Bay is located only a short 25-minute drive from TALK!
Originally from Cleveland, Ohio, Barbara has traveled the world and even lived in the Guizhou province of China! Living abroad taught her the meaning of patience and the all-important skill of how to 'go with the flow.'
"There's a lot of beauty on this Earth," and Barbara has seen much of it! A favorite travel destination is Tibet; she describes it as a beautiful and exotic place. Cambodia also left an impression on Barbara: "it has so much history and a really beautiful people." In the United States, she enjoys escaping to the Oregon coast. Really any beach town with a small population will do!
Barbara's love of travel mirrors her love of international food. Her favorite foods include Lebanese, any type of curry and brussel sprouts. "I LOVE Lebanese food!" says Barbara. She highly recommends students try it at Tarboosh restaurant in Redwood City (5 minutes by train from TALK). And "if you are in the mood for a great place to hang out with great people, check out City Pub [also in Redwood City]."
Barbara speaks Spanish, a little French and Chinese. In the English language, her favorite word is 'groovy'. "Groovy can describe a situation, a person—you can even call somebody groovy if you don't remember their name. It's an all-around word." When you meet Barbara in California, be sure to say, "Hi Groovy!"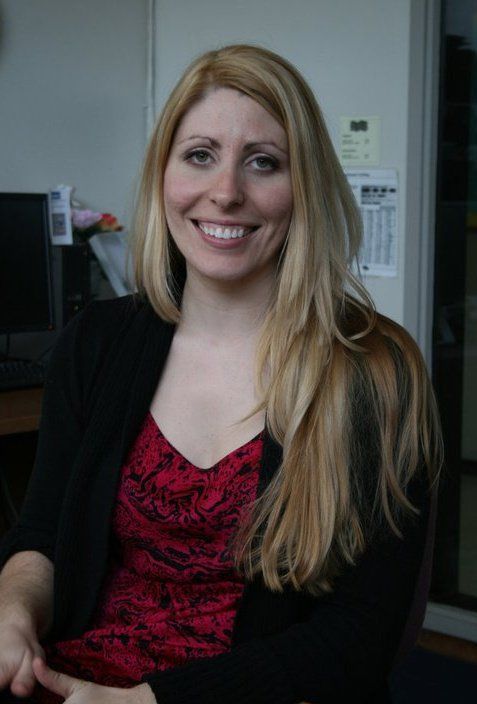 Our blogger is Lacey Long, TALK School Director and PDSO. She enjoys teaching students American slang; she loves singing in the car during student trips (even though her voice is terrible) and she thinks EVERYTHING can be funny. Contact her at lacey.long@talk.edu.