Valentine's Day American Style

This festival of romance, love, and friendship called Valentine's Day is celebrated on February 14th across the world. On a day when people send cards and flowers to their loved ones, in many countries, particularly the USA, go much further with their gestures of love and gratitude by having candlelit meals, exchanging jewelry and other tokens of romance. Valentine's Day gift giving pumps millions each year into the economy – 190 million cards bought for the day make this one of the biggest days for the greetings card industry in the US.
Valentine's Day in America and Russia
While Valentine's Day Cards have been exchanged in USA since the early 1700s, the most romantic holiday of the year became known and celebrated as an annual custom in Russia back in early 1990's.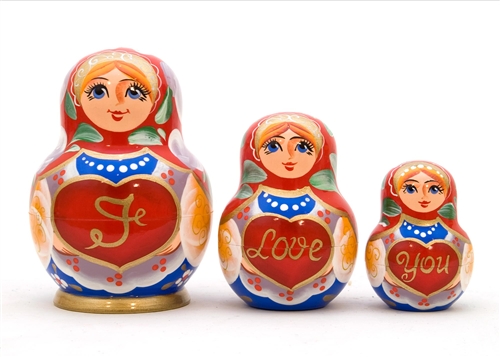 We asked some of our Russian students at TALK Aventura whether Valentine's Day was important to them, and how they compared the day here in the USA to how it was celebrated in Russia.
Says TALK student, Sasha Markova-Marchuk: "It's occasion to give a cute gift to my husband," adding that back in Russia, she has noticed that it is mainly popular amongst the youth, and it gets more and more popular every year. It is estimated that 80% of people aged 18-24 celebrate this day in Russia.
In 20 years, Valentine's Day has become quite commercial, and like the USA the day is synonymous with cards, red roses, and heart-shaped everything, from chocolates to jewelry. Fluffy toys like teddy bears are also a gift-giving favorite.
Jane Bereza, also from Russia, told us that apart from the worldwide custom of a man giving his sweetheart red roses and chocolates, heart shaped souvenir and red-colored scarves, shoes, clothes, and lingerie are popular. She remembers it being really special when she was in school there, as everyone made Valentine's cards and exchanged them or sent them to somebody they secretly admired.
Veleriya Belitskaya still loves the celebration here in the USA as much as she did in Russia
"I like Valentine's Day because my husband always prepares some great present for me." She says that she has special memories of Valentine's Day as it was then that her husband said "I love you" for the first time!
Share your favorite Valentine's Day memories with us!  And share the spirit of the day with your loved ones.  Happy Valentine's Day.