Tour America Confidently With The Facts

The United States Of America is home to some amazing sights and attractions that should be on your list to visit.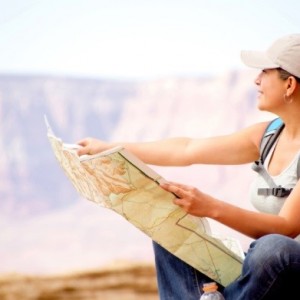 When living in America why not take the opportunity to tour America and see the American society in all its glory. Here is some basic information on America when you're looking to tour around this country.
About The USA
The USA is a home to the world's dominant economy, mass culture and military power. It features a great diversity of cultures and amazing cities which are must see's for any TalkUSA student studying abroad.
Costs
For the single traveler, touring America can be a little costly compared to many other popular destinations in Europe or Asia. Between accommodation, food, and car hire it's difficult to tour on less than 100 USD/day. Larger cities such as New York or San Francisco are some of the most expensive cities although if you tour with friends it can be cheaper as there may be discounts for more than one person when it comes to accommodation, meal deals and more.
Money
America's small and big cities are well served with banks and ATMs which usually accommodates all card types. Due to an increase in fraud, many banks and business don't allow traveller cheques. It's always important to have small amounts of cash on you at all times. Never keep a large amount in your wallet. If you're robbed then all your money is taken.
Tourist Factors
America is home to some of the some of the most amazing tourist attractions around. It is home to fantastic beaches as well as incredible natural wonders.  Right across the country there are many different tourist attractions that can be seen which you won't see anywhere else in the world.
Dangers
As in all countries there are many dangers of violent crime, theft, and fraud. When visiting another country be sure to use common sense and take precautions at all times.
Getting Around
America offers a variety of travelling options for any tourist. The USA offers car rentals, discount air travel, greyhound bus services, trains, trams, and more which allows for any tourist to see the sights. Cost of vehicle hire depends on the location and the company which offers it – there are many bargain car-hire outlets.
Accommodation
Accommodation options range from hotels, motels, guest houses, b&b's, hostelling and these are available all across the country. Accommodation, like in any other country, can be quiet expensive depending on the length of your trip. The average cost of hostels are around $20USD/night while roadside motels are around 35USD per night.
Food
America offers a great diversity of food options available which are perfect for everyone. With such a diverse culture you can find many great eating options that can cater to your diet.