Studying in America: How To Apply

Education is important in the USA. A proper education can really mean the difference between living in poverty or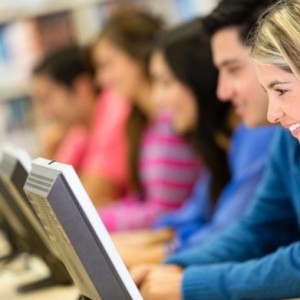 living comfortably. The USA features the largest international student population in the world with over 800,000 students currently choosing to expand their life and education for the better. 4% of students enrolled in a higher level of education are international students studying abroad. From the 1950s there has been an increase in enrolment in international students. Back then only 35,000 international students were applying for a higher education in the USA.
Applying To Study In The USA
When it comes to applying to study in the USA, there are four steps that must be followed. These include:
Work out where you want to study etc university. Assess all the universities and what they have to offer to make an informed decision.
Contact the office of administration for the university and request a graduate study admissions application. This will give you all the details on the process of the school.
Complete all applications and arrange to have all study records sent to the university you have selected. Follow the application packet instructions in regards to payment.
Wait for the university to accept you. This will take time. Once accepted you will be sent an I-20 form. This will allow you to get a student visa. Take the form from the university to the Consulate or US Embassy nearest you. You will need to take your financial support proof and passport.
Once you have completed all of this and a visa is stamped in your passport you are then ready to come to the USA. Make sure you book your flight, accommodation and any other expenses in advance to make sure you have somewhere to stay when you arrive. Studying in America is an amazing opportunity, why not see for yourself.